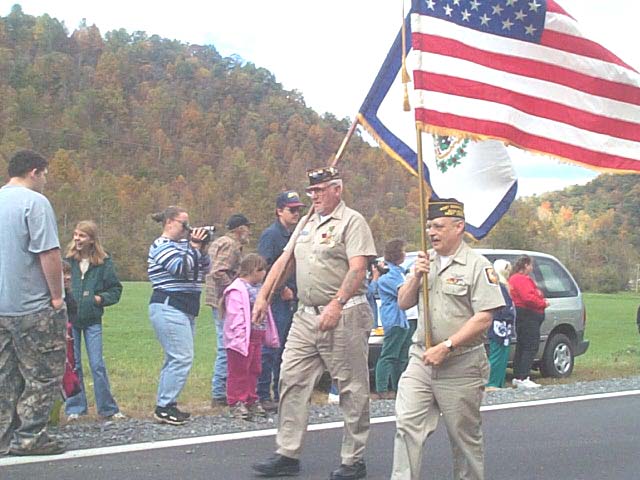 Color Guard leads parade on Route 16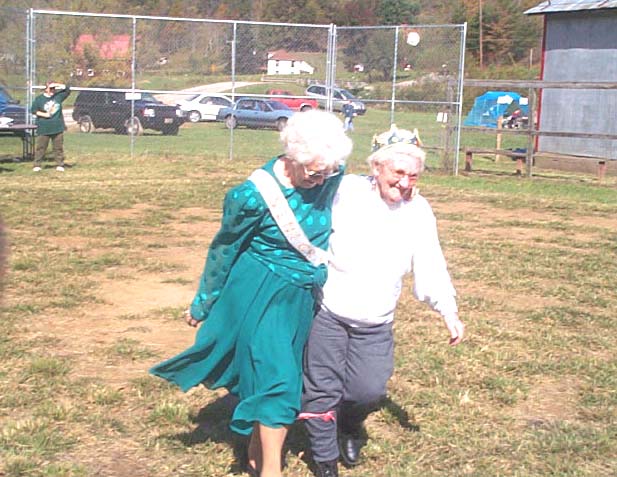 Lucy Marks and Eula Cottrell enter three-legged race
The annual Octoberfest was held Saturday at the Upper West Fork Park, a community celebration used as a fundraiser for the facility. Queen Eula Cottrell, 73, of Beech and King Clyde Houchin, 83, of Arnoldsburg were the senior royalty.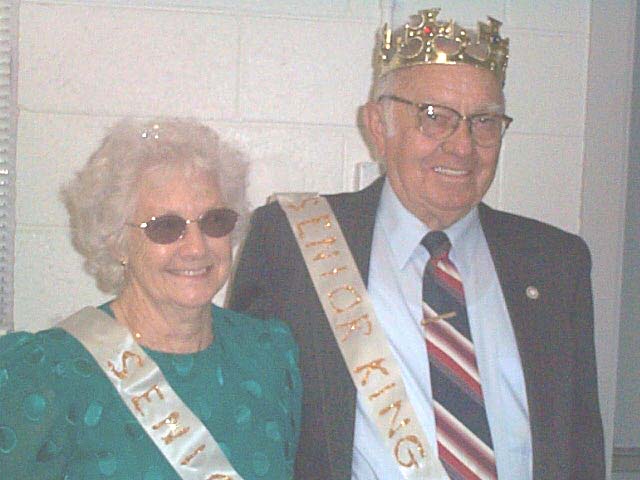 Senior King and Queen, Eula Cottrell and Clyde Houchin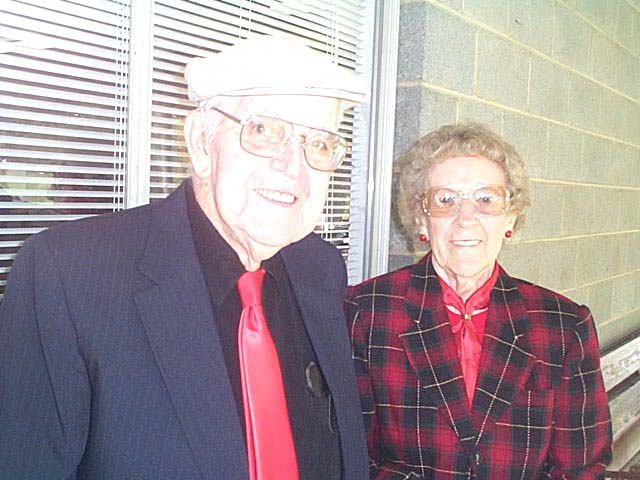 Parade Marshals, Howard and Losie Lamb Dye
The Grand Parade had a beautiful backdrop with cool sunny weather and freshly turning leaves. The parade had a patriotic theme. Dozens of county fair games from cake walks to three-legged races highlighted the day, along with country cookin'.
Well-known Chloe residents Howard Dye, 93, and his wife Losie Lamb Dye, 85, served as the Parade Marshals. Dye is the son of Dr. J. A. Dye, who practiced medicine in the West Fork region in the early part of the last century.
Howard Dye's uncle, W. T. W. Dye was a Grantsville physician during the same period. Losie Lamb Dye was the daughter of West Fork veterinarian, Charlie Lamb of Walker.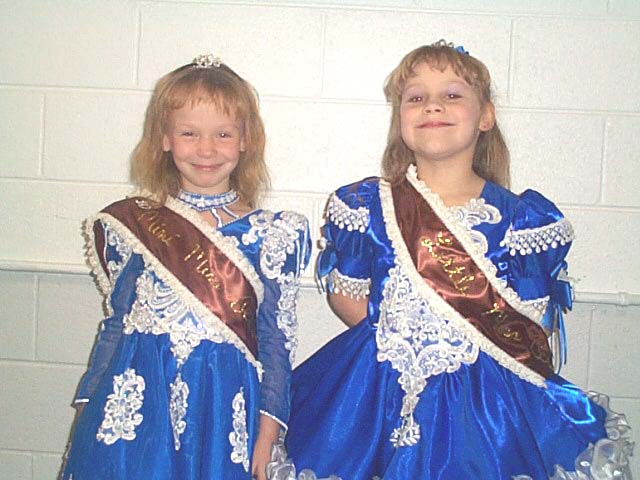 Mini Miss Octoberfest, six-year-old Danielle Kendall (L)
and Little Miss Octoberfest, seven-year-old Allison Gumbarevic (R)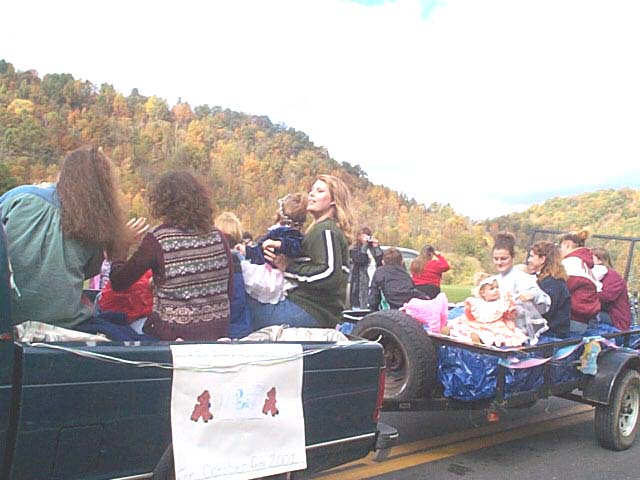 Fall colors backdrop to Grand Parade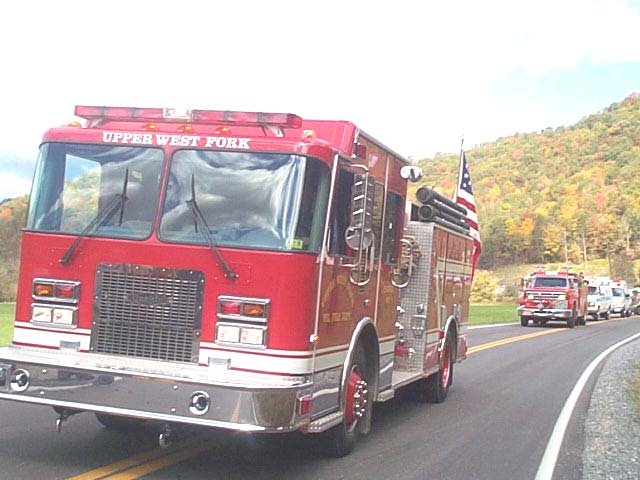 Upper West Fork VFD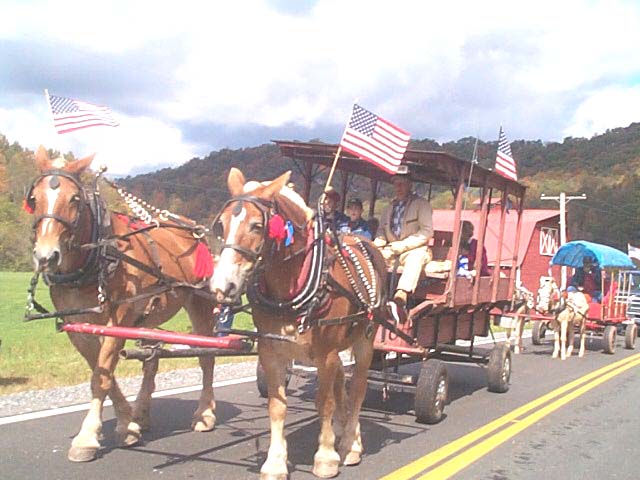 Horse and Buggy brigade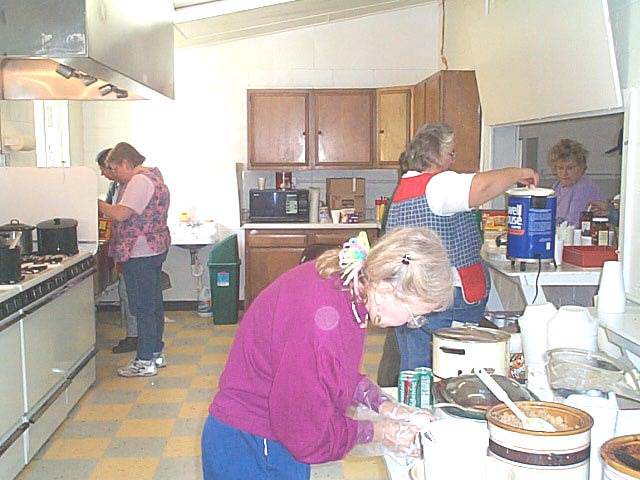 Kitchen folks sell beans, cornbread and chili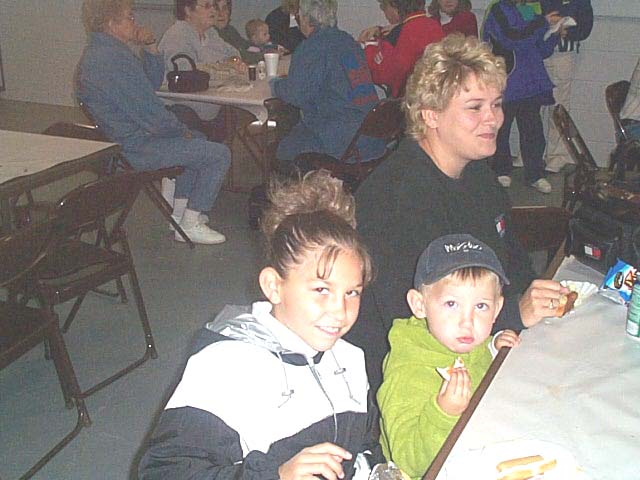 Enjoying Octoberfest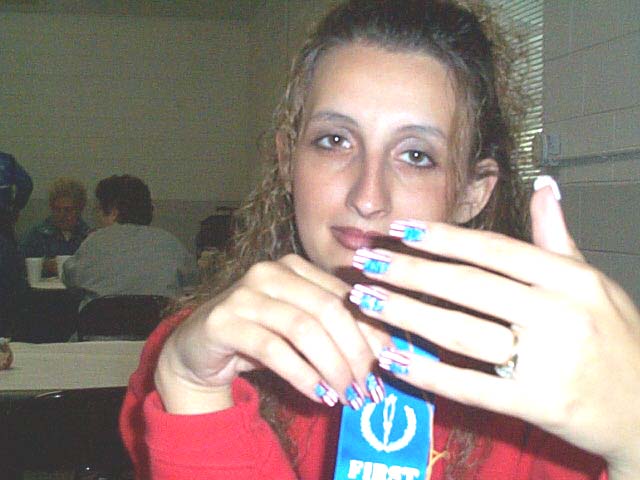 Pamela Carder's patriotic nails, a winner