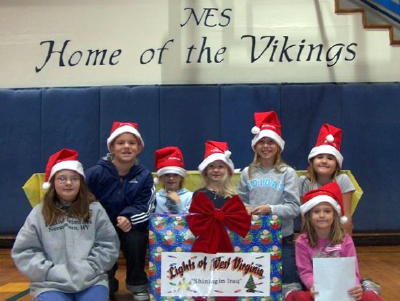 "Person of Character" award winners for the first nine weeks at Normantown Elementary are representing the school to kick off their annual Christmas Project.
This year's project is "Lights of West Virginia Shining in Iraq." Normantown Elementary is located in Gilmer County.
Principal Shirley Hupp told Normantown students, "While talking to a family member of a soldier, she told me, one of the things soldiers missed the most was Christmas lights and ornaments from home."
"I am asking our students and teachers to bring in Christmas lights or ornaments to send to our troops in Iraq," said Hupp.
"You may make or buy the ornaments. We will mail them to the troop that was deployed from Spencer, West Virginia," Hupp said.
Principal Hupp says other community members who would like to contribute to the project may drop off items at the school by November 26th to be mailed.