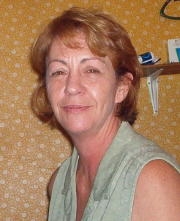 By Janet Siers
304-655-7254
countrymebe@yahoo.com

Blaine King and I have finished the pig pen. I asked Blaine how many hog pens he has made, and he couldn't tell me. I need pictures of this. We did a good job. They sure do root a lot. The dirt in the pen looks so rich and I intend to take advantage of it. The little fellers grow so fast. I call them Boys. Butcher in March.

Thank you Kelly for the passion vine. Maybe next year I can have a plant when I figure out where to put it. The leaves are what I need to make tea.

My grandchild en had wonderful reports on their grades this last period. Cameron 3.25 and Courtney had a 3.50 GPA.

Glen Siers stopped by Saturday as Uncle Shirley was coming down the drive way. We had a good visit, afterward Uncle Shirley and I attended the Upper West Fork sing. Shirley enjoys hearing John Truman and has seen him perform in the Charleston area. He also stated that there were more people attending here in Chloe than down in the valley where theres more people. We had such a good visit. The next morning we all went to feed the pigs. The chickens were there and Shirley got to see them also. Game chickens are about the only breed that can stand Daddy and I.

Charles Haverty joined us at the sing and Charles and I danced.

Carolyn Knotts called Daddy to wish him well on Veterans Day. Carolyn is Daddy's sister Ruth's girl. It was so good to hear from her.

Ernest and Judy Edgell have dedicated a brick in the Veterans Memorial Walkway, Richlands, Virginia in honor of, as stated on the brick, RAY LEE SIERS WORLD WAR II. Daddy appreciated the recognition and was proud.

Charles Haverty stopped by to visit with us and enjoyed talking to Ernest Paul.

I had fun talking to Boots down at the sing when we were dancing. She said, "I learned how to dance in the kitchen." As she works behind the counter. I think she learned very well and am glad she's out on the floor. Boots is Lester King's widow.

I'm so glad that Uncle Shirley got to see the bird feeders he has brought here in use. Black sunflower seeds is about all it takes. I fill two of them once a day. Thankful to John and Barbara for being so close at Chloe Hardware.

Have a wonderful week!