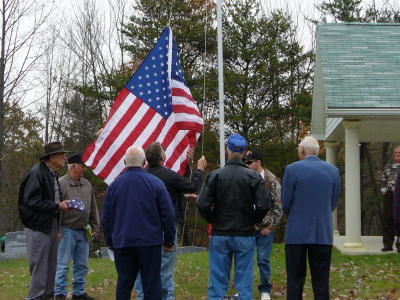 Veterans raise a new flag at Chapel Baptist
Submitted by Diane Sams
Chapel Baptist Church observed Veteran's Day, Sunday, November 11 in their morning worship service. The nine veterans present were Gerald Deuley, Lorous Roberts, Brown Roberts, Guy Boggs, Steve Sams, Paul Wilson, Bill Barr, Jeff Barr and Ed Barney.
Melissa Dennison sang two beautiful solos. After the congregation sang patriotic songs, they expressed their thanks to the veterans in various ways.
Then a flag raising ceremony was held outside. After a new flag was raised, the congregation recited the Pledge of Allegiance led by Guy Boggs. Ed Barney led the prayer of dedication and dismissal.
Following the service, the church enjoyed a Veteran's Day-Thanksgiving dinner at the fellowship hall.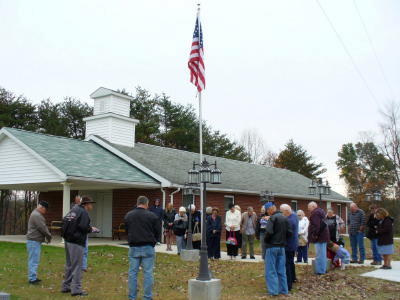 Congregation have prayer after Pledge of Allegiance