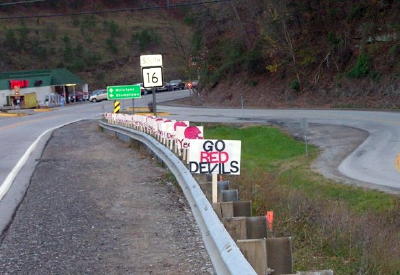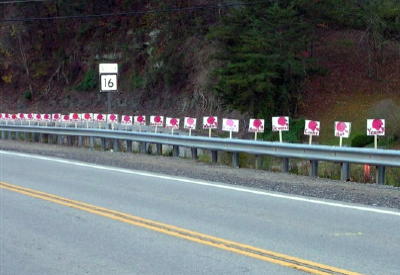 (Photos by Patty Haught)
A Class A play-off game is coming to Calhoun today at Mt. Zion.
The No. 8th ranked Red Devils will meet No. 9 Moorefield, the game will begin at 1:30 p.m.
A record-breaking crowd is expected.
The CHS Athletic Boosters are asking all Calhoun football fans to show their support for the Red Devils as they make school history by hosting a first round play off.
Boosters are asking fans to show their support by placing signs in their yards and along Route 16 leading to the school. Fans are also asked to wear red and white to the game.
All tickets are $7 at the gate Saturday.
Athletic Boosters and others have put signs up from the Gilmer-Calhoun Line through Grantsville. Balloons will line both sides of the bridge in Grantsville Saturday.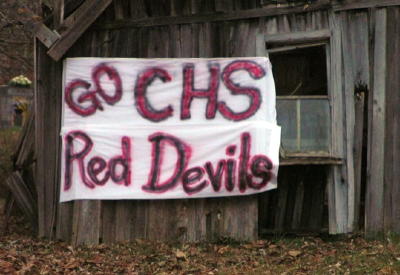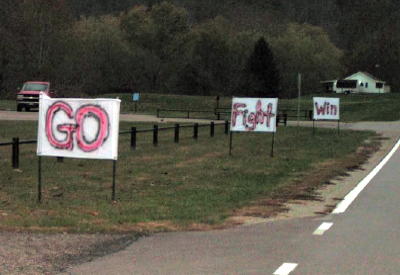 (Photos by Patty Haught)