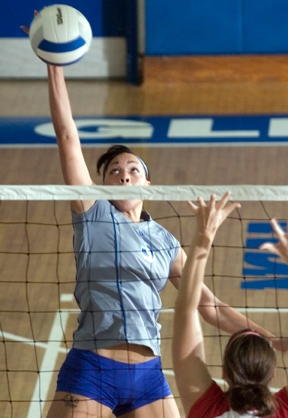 Camai Roberson named to the All-WVIAC
Second Team (Photos by Drew Moody)
Story and Photos by Drew Moody
The state volleyball tournament continues Friday as the remaining eight teams will decide who will make an appearance in Saturday's finals.
All WVIAC squad members were announced Friday evening, as well as naming the all-freshmen team, and others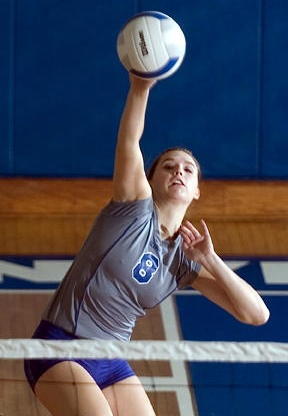 Lauren Saelens received an
All-WVIAC Honorable Mention
Glenville's Camai Roberson, a 5-10 junior of Glenville was named to the All-WVIAC second team. Also honored with honorable mention nods were Lauren Saelens, a 5-11 sophomore of Grand Rapids, MI; and Erica Hale, a freshman of St. Louis, MO. Hale was included on the all-freshmen team as well.
The Lady Pioneers, seeded 6 going into the tournament, sounded defeated West Liberty in four games Thursday afternoon at the Charleston Catholic Sports Complex.
Glenville (14-19, 10-8) returns to the court for day two of the WVIAC tournament tonight at 7:30 p.m., taking on the University of Charleston (24-11, 15-3), the number three seed.
For more information see the WVIAC's website at www.wviac.org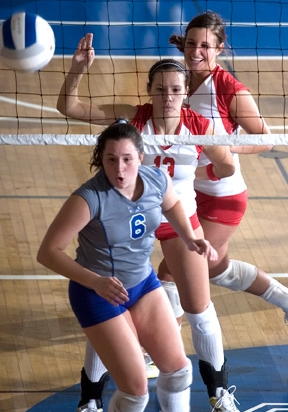 Erica Hale was named to the WVIAC
All-Freshman Team, as well as receiving
an All-WVIAC honorable mention