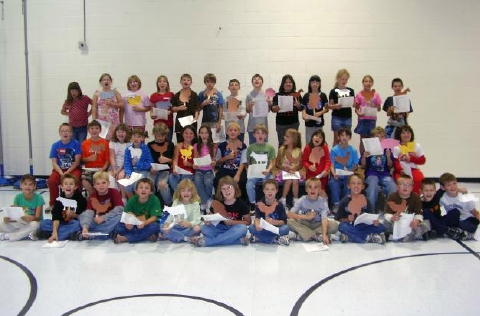 Submitted by Lori Parsons
Ashley Fox and Whitney Ritchie's third grade at Pleasant Hill Elementary performed an outstanding readers' theater rendition of The Little Red Hen on Thursday, October 18th.
Students practiced for the performance for about a week before delivering it to a captive audience of about 35 of PHE's parents.
The performance was complete with costumes made by parents and teachers and a stage assembled by Mr. John Bugby and Mr. Scott Golinsky.
Students also had puppets graciously cut out by school grandmothers Ann Richards and Phyllis Whipkey for use in the play.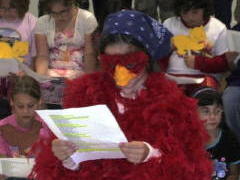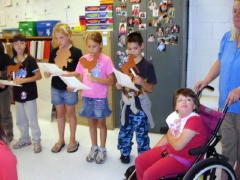 Following the performance guests were treated to homemade hot rolls prepared by our cooks Janet Cunningham and Donna Poling. The afternoon concluded with Calhoun County Schools Parent Resource Center, Lisa Groves and Patsy Kisner delivering an informational presentation concerning motivating children.
Title I teachers, Shelly Ratliff and Lori Parsons, would like to take this opportunity to thank all the parents and PHE staff who helped make the performance a success. A special thanks to all those mentioned above and also to Kelli Whytsell for always having what aspiring actors and actresses need for great costumes.