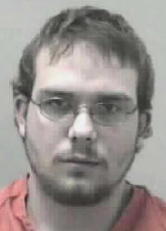 State Police have arrested William Albert "Seth" Denmark, 20 (left) of the Beech area and Spencer, charging him with three counts of kidnapping.

Denmark reportedly turned himself over to State Police in Braxton County yesterday afternoon.

Police had been looking for Denmark for about two weeks, after he and another male allegedly refused to release three Calhoun females, ages 16, 14 and 10.

Thomas John McCullough, 19, of Orma is in Central Regional Jail also charged with three counts of kidnapping.

Denmark and McCullough are alleged to have the juveniles in their custody for about 12 hours. Calhoun authorities looked for the girls most of the night on October 5 and 6.

Police went to the Walker Road area about 3 a.m. on October 6, after learning the suspects were in the area.

Calhoun Sheriff, Carl Ballengee, in the complaint, said he heard a commotion at the Walker Church, and discovered the juveniles in a vehicle belonging to Denmark.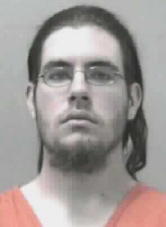 "The juvenile victims stated that Denmark and McCullough (left) had provided them alcohol ... and they were not allowed to leave Denmark's vehicle," said the Sheriff.
Ballengee said in the report that the juveniles said "Numerous times they asked to be set free to go home and Denmark refused ... because police were after him and he did not want to get caught and go to jail."
The police report says the defendants were read their rights, at which time they allegedly told the Sheriff they had provided alcohol to the juveniles and the "two oldest juveniles got drunk," further indicating they were fearful about taking them home in that condition.
The report quotes the youngest juvenile requested permission to call home, which was denied.
At one point in time, according to the complaint, Denmark and McCullough "forced" the juveniles into a residence on Walker Road and made the "juvenile females sit on a couch. Then forced them out of the residence and back into the vehicle."
The maximum penalty for each kidnapping charge is life imprisonment.