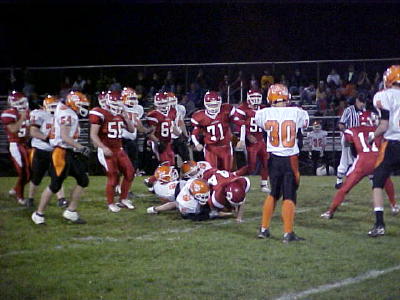 It was a rousing homecoming game Friday evening at Mt. Zion, with the Red Devils taking care of the Wirt Tigers 48-13.
A large crowd of fans and former graduates filled the stands. Senior tailback Jeff Goodrich scored six touchdowns.
Wirt's bid of making the playoffs went down the drain, with Calhoun now at 7-1.
The Red Devils will head to Braxton County this week.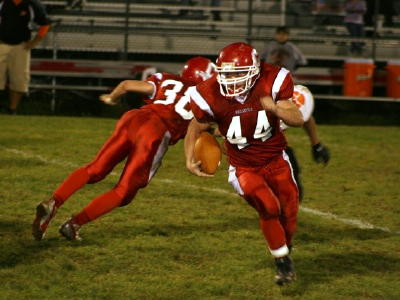 Caleb Hart - Photo by Patty Haught
Fullback Caleb Hart bulldozed his way into the end zone from 29 yards. Nick Whytsell made the extra point. Hart finished with 53 yards on eight attempts.
Roman Rader's 45-yard reception over the middle behind a pair of Tiger defensive backs set up Goodrich's second touchdown.
Houchin hit on 7-of-12 passes for 126 yards.