By Bob Weaver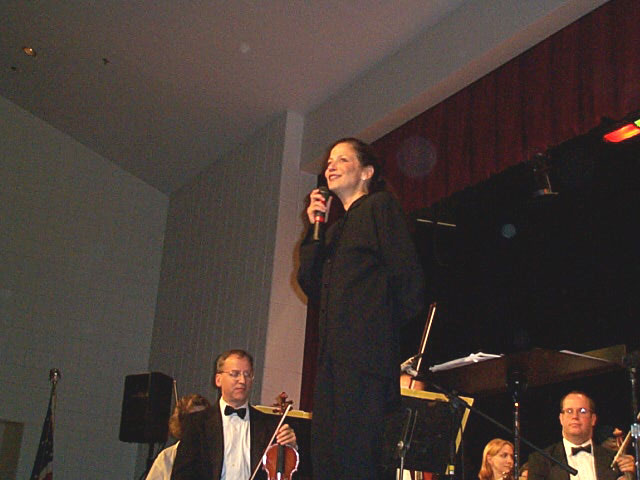 Rachel Worby "When all is said and done, this civilization will be remembered for its culture."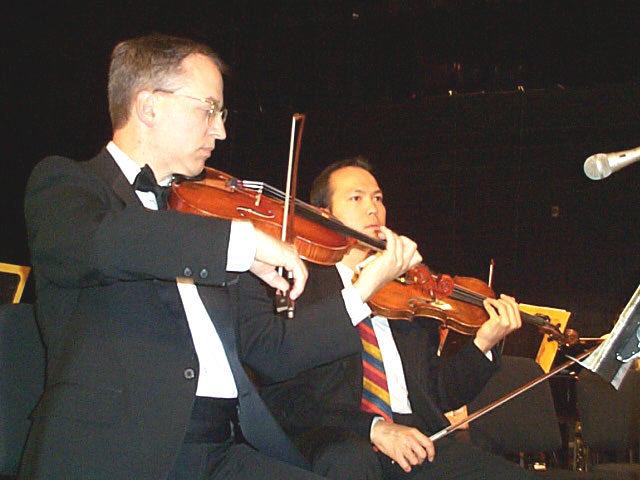 Wheeling Symphony members give brilliant performance
The lights came on in Sunny Cal last night with a glowing performance by the Wheeling Symphony, a celebratory evening launching the "Lights On!" program. From grass roots blue grass music to a brilliant fireworks display, a large crowd enjoyed a special evening.
Superintendent of Schools Ron Blankenship welcomed the assembly, asking them to recognize those that gave their lives in New York, Washington and Pennsylvania. He called for a moment of silence for them and for America.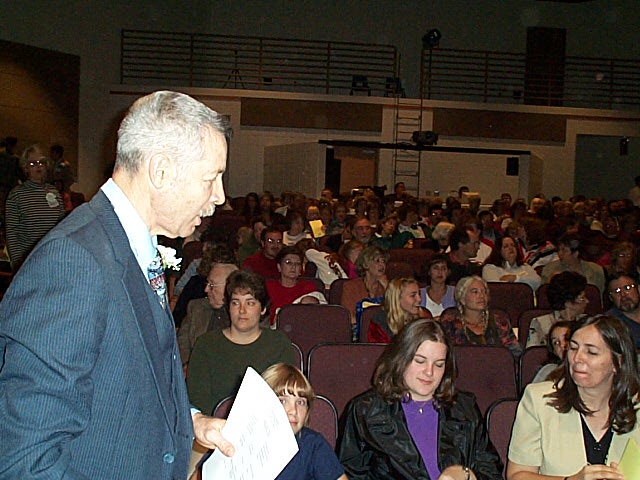 Tony Russell "Lights On!" Coordinator
"Lights On!" Project Director, Tony Russell, said the mission of the $2.1 million grant program is to bring education, skills and experiences to the kids of Calhoun County and their families, particularly in those areas that are generally not available. Russell said "The musical program tonight was a celebration of the ordinary man."
Maestro Rachel Worby raised her baton to some of America's greatest music, from "The Battle Hymn of the Republic" to Walt Whitman's "I Hear America Singing." Soloist Barbara Rearick sang some of Broadway's most famous tunes, including the music of George Gershwin.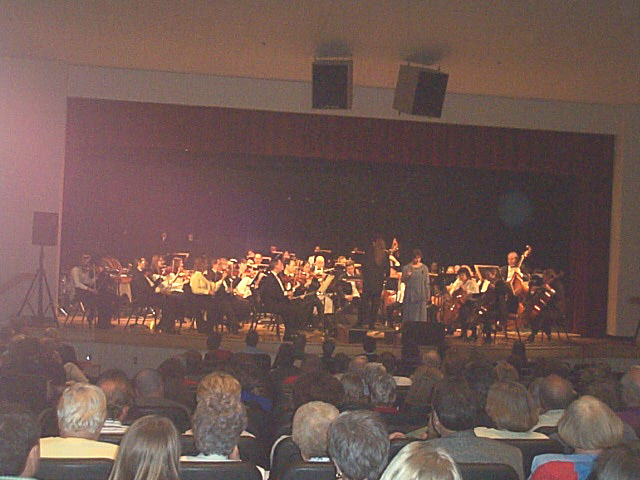 Large crowd attends concert
The audience was enthusiastic, giving standing ovations. The symphony will continue performing today for school students.
Maestro Worby said Ms. Rearick barely escaped her collapsing building in New York on September 11, managing to get across the river to New Jersey. "Here she is tonight, a New York survivor in Calhoun County," she said.
Worby said "When all is said and done, this civilization will be remembered for its culture. "We really do this for the children," speaking of performing music and the building of the new Calhoun Middle-High School.
The earlier part of the evening included a performance by the Calhoun County Red Devils band and a social hour in "The Commons" displaying "Light's On!" projects of county schools. (SEE further story tomorrow)
After the evenings music, those attending viewed a thirty minute fireworks display that lit the school campus and the hills around Mt. Zion.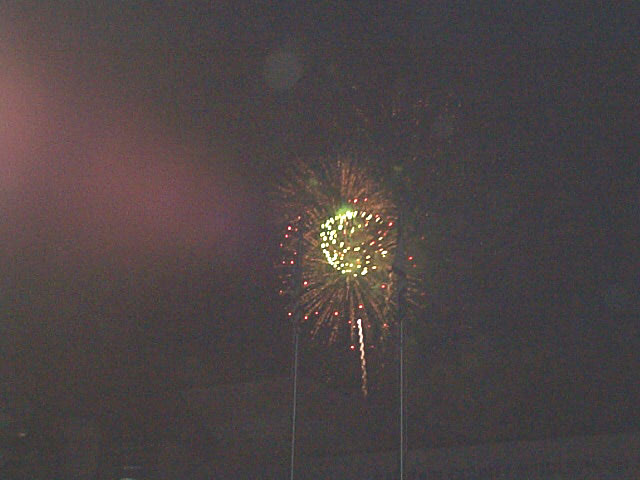 The sky lit up!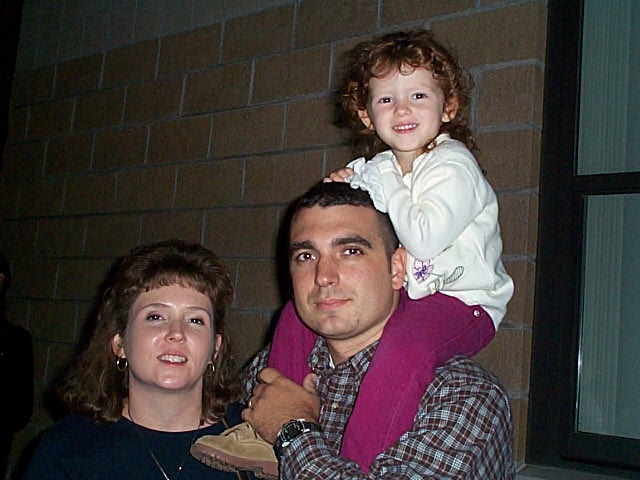 "For the children"