By Alvin Engelke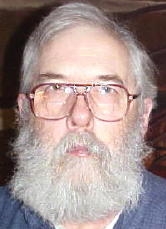 By Alvin Engelke
alvinengelke@hotmail.com

While the local residents had been sweating with unusually warm weather, all that changed on Thursday with a return to seasonal temperatures, jackets, fires to keep homes warm and such. In certain areas, visits by Jacques Frost were reported.

Rev. Juanita Lockhart filled her regular appointment at the Burning Springs M. E. church.

Area residents were among those who attended the benefit for Helen Burns held at Camp Barbe 4-H Camp. Helen had been seriously injured in a car wreck and had been almost long term in the intensive care unit. She was at the benefit in a wheel chair able to talk and visit with friends. During her long stint at Mike's Place (now Mom's Place) she fed fine food to many and during storms provided lots of fine food to the folks working next door at the road garage without charge.

Several local folks often participate in NASCAR events and they were less than bemused when some of Hillary's friends in Dee Cee advised congressional staffers to get vaccinated before attending a race. Of course is it is always good to find out what "the beautiful people" really think of ordinary folks.

Albert Gore, Jr. joined the ranks of the likes of Yasser Arafat by winning the "No Bull" peace prize for making an obvious propaganda movie about "global warming". Dr. William Gray, a noted meteorologist described the situation as "the product of people who don't understand how the atmosphere works." "We're brain washing our children" stated Dr. Gray, a renowned hurricane expert. "They're going to the gore movie and being told all that's ridiculous."

Tommy Katz was sleeping in the chair under a witch doll placed as part of Halloween decorations. Someone sneezed causing the witch to cackle, sorta like the "I was always a Yankee fan female" and frightened Tommy. He looked up with great concern and was poised for flight.

Mr. & Mrs. Carl Ferrell, Melissa, Jeremy, Amy, Andrea, & Brandon, Grace Keffaber and Amber, Tyler and Miranda all went camping on the old Little Kanawha Rail Road right-of-way. The younger set had a great time roasting marshmallows and cooking hot dogs on a fire, fishing and throwing rocks in the river and making smores. The city slickers Amber, Andrea and Miranda were flustered by there not being any modern facilities and tried to hold matters until the second day when the situation became urgent. Then a bunch of 4 wheelers came along and the country girls chucked at their "city cousins" and their urgent problems. Grace has a new (to her) pickup truck with a standard which she is learning how to drive.

Nancy Engelke attended the MOV Chamber of Commerce and heard Robin Capehart speak about the new book Unleashing Capitalism which explains why W. Va. rates #50 on all the wrong lists and explains how to bring the prosperity that most of the rest of the nation enjoys to the Mountain State.

While the price of crude oil rose to $84.05 on the world scene, local Pennsylvania grade crude rose to $78.00/bbl. Along with other reasons causing the price increase it was learned that Israel, when they bombed Syria not so long back, took out a nuclear facility. No doubt the Iranian crazies are now quaking in their boots. Perhaps they can build religious shrines on their atom bomb factories to protect them. With the surge working in Iraq it shouldn't take rocket science to determine who in the axis of evil just might be next.

Equitable Production announced they are going to drill a horizontal well in the Marcellus shale on the Bruen (Grange) tract in Roane County while Sancho permitted two Marcellus wells in Tyler County.

A Ritchie County grand jury indicted an Elizabeth couple and his mother Shelia Kay Smith, age 54, on sex charges involving a four year old. The trio formerly lived in Grantsville before moving to Smithville. Shelia Smith had recently been staying with a friend in Creston.

Some former area residents are now among "the homebound" after being fetched before the magistrates on DUI and related charges.

A local resident who formerly got his mail at the now closed Creston post office received a slip in the "cluster box" advising him that he had a certified letter and that it could be picked up at the Mineral Wells post office. Apparently this is the improved service touted by the postal biggies Michael Bailey and Mr. Sherry Maier. Earlier it had been learned that the postal biggies only wanted one post office per county and now it would seem that they really have much "grander schemes."

With continuing dry weather forest fires remain a concern with one fellow noting that his pasture field could burn. It was learned that 45 lb bales of hay in Tennessee are now fetching $12.50 with round bales going for $80. Closer to home one fellow sold some square bales in the field with the buyer picking them up for $7 each.

A disease similar to "blue tongue" called EHD has been killing the DNR's deer again and has now started infecting cattle with reports of livestock deaths in lots of locations including Roane & Wood counties. At the Farm Bureau resolutions committee meeting it was noted that government agricultural officials didn't seem to be much concerned about the outbreaks, a feeling that was not shared by others, especially those who had dead animals.

The other day the mouse patrol who heard about SSI and decided, "Why work?" advised Teddy Parsons that there was no food out for them so he undid the bungee cord and reached into the can to get some "Little Red pellets". To his surprise he got a hand full of hair and then discovered he had grabbed Brer 'Coon who was unable to get out of the can. Teddy let loose before he was bit.

On line voting continues for what will be West Virginia's new slogan after the Big Boss's "Open for Business" brought so much derision and comments about how his administration does business. One veteran of the state scene noted that the Big Boss was the most powerful governor in the state's history since he was allowed to gain control of all the formerly independent boards and agencies and the placing of family members where they can control every aspect of state government.