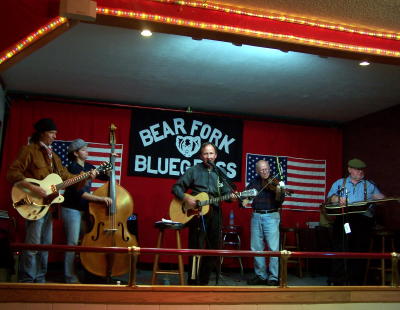 A 2007 performance of old Hank Williams tunes, scheduled
again Saturday evening at the Bear Fork Trading Post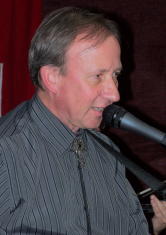 The 2007 Tribute starred John Lilly, Editor of West Virginia's "Goldenseal" Magazine (pictured left) along with Rob McNurlin, Buddy Griffin, Rebekah Long, Rich Collins, and Donnie "Dobro" Scott.
John Lilly with the Cheatin' Hearts will perform the retro show this Saturday.
A reviewer once said, "If Hank Williams had a sunny disposition, he'd be John Lilly."
The Bear Fork Trading Post is Located on Rt. 33/119, 16 miles west of Glenville at Stumptown, West Virginia. Admission is $5 per person. Children under 12 free.
Doors open at 6 p.m. - performance begins at 7 p.m. No alcoholic beverages on premises, food available.