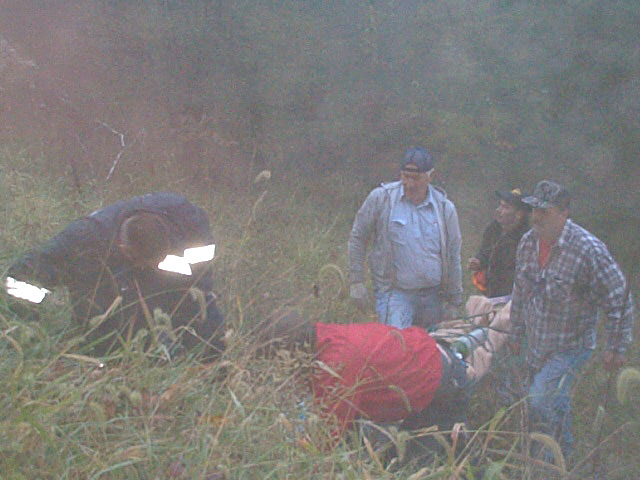 Smith extracted from truck, towed up steep hillside
A pick-up truck plunged over steep Pine Creek Hill shortly before 7 a.m. Monday, sending two Grantsville men to Minnie Hamilton Health Care Center.
Calhoun EMS and members of the Grantsville VFD extracted Todd Smith from the vehicle. The truck traveled down the slope through thick brush, coming to rest near a creek bed.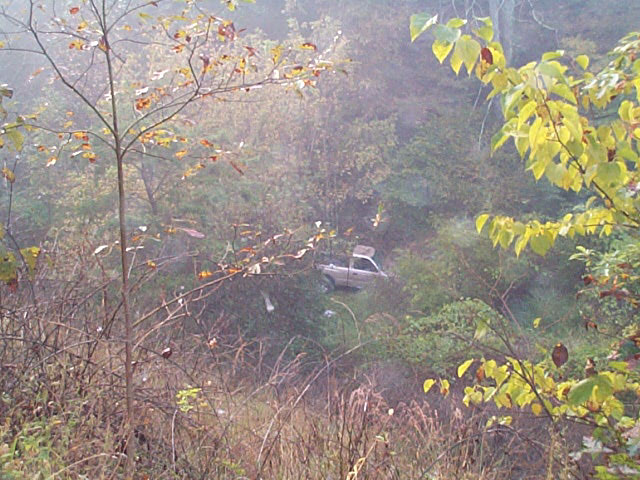 Truck stops near creek bed over steep hillside
His brother, Mikey Ball, managed to get out of the vehicle and go to Raymond Starkey's residence to summon help. Their conditions were unknown. Starkey said statements were made about trying to miss a deer.
Firemen using a long rope and rescue basket pulled Smith from the valley to the narrow hillside road, about one mile opposite the Grantsville side of the mountain.
The steep road ascends Pine Creek Hill behind the Dominion Hope office, with access being hampered for several months by a rock slide midway up the hill.
Two ambulances from Calhoun EMS responded with two units from the Grantsville VFD. Trooper J. B. Hunt is investigating.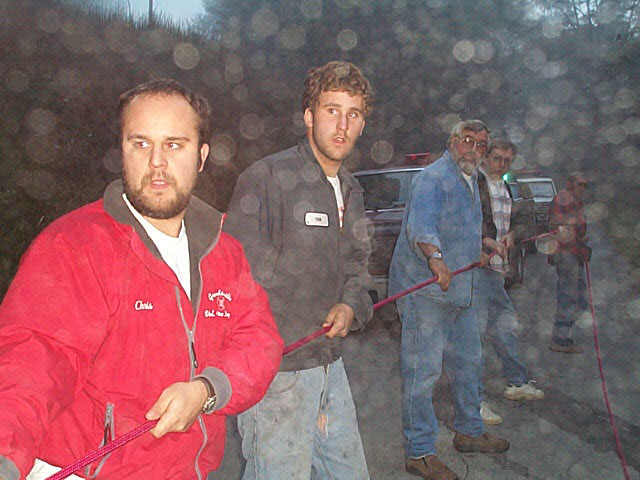 Men pull rope, towing rescue basket up hill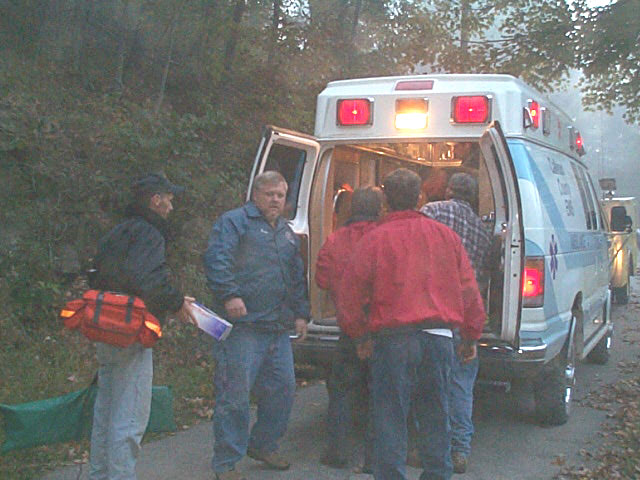 EMS prepare to leave for hospital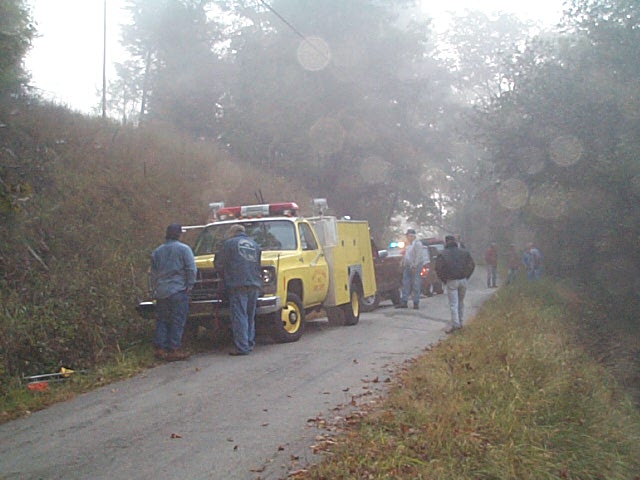 Narrow road on Pine Creek Hill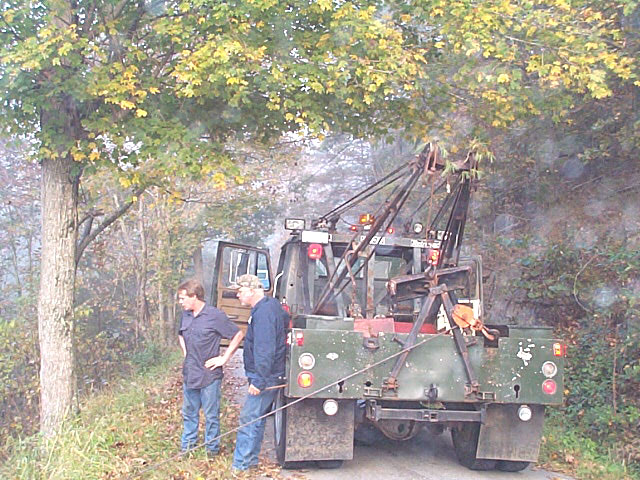 Furr's wrecker has challenge