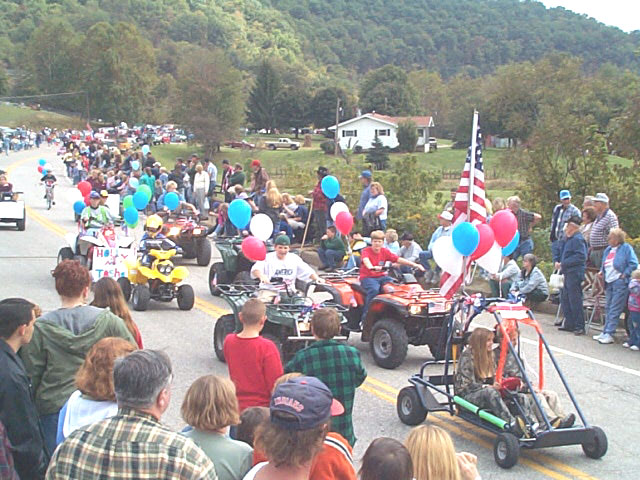 Kids love a parade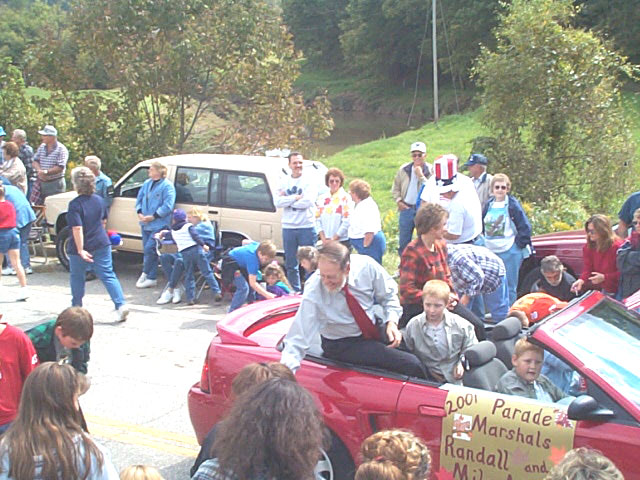 Mr. and Mrs. Randall Arnold, the Parade Marshals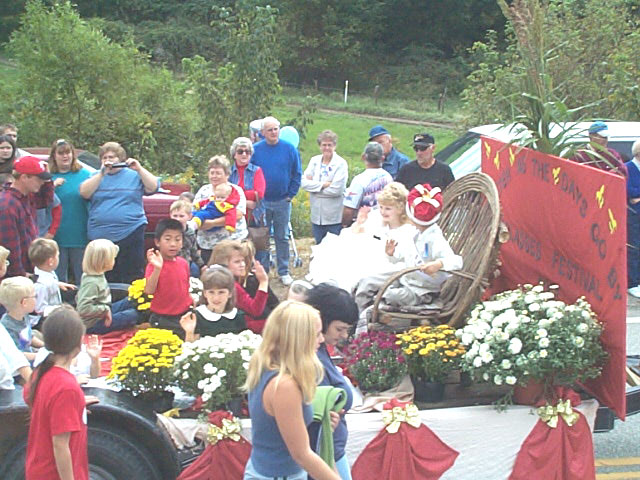 The 2001 Molasses Festival King and Queen
2001 - The West Virginia Molasses Festival parade, the 34th year, drew a big crowd from Calhoun and Roane counties, but lots of folks return for a homecoming and often bring with them some new visitors. Mother and daughter schoolteachers, Michelle Sundburg and Sharon Groves, from the Orrville, Ohio area enjoyed the chicken barbecue.
It was a beautiful day for the parade, but the molasses sold out. The CCHS band was the "Best of the Parade." CCHS majorettes took 1st place, the Sparklers took 2nd and tying for third, the "Fall Harvest" float and the Arnoldsburg PTO.
Winners in bikes and 4-wheelers, 1st place Michael Tucker, 2nd Caddie Roberts and Courtney McKown and Harley Harris took 3rd. The list of horse and buggy entrants was not available.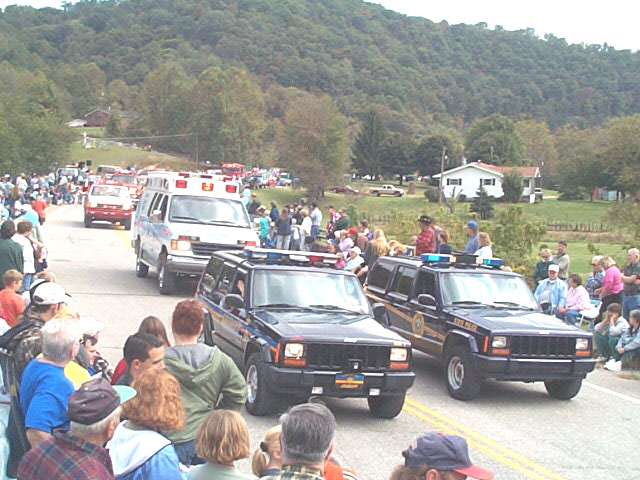 The parade commences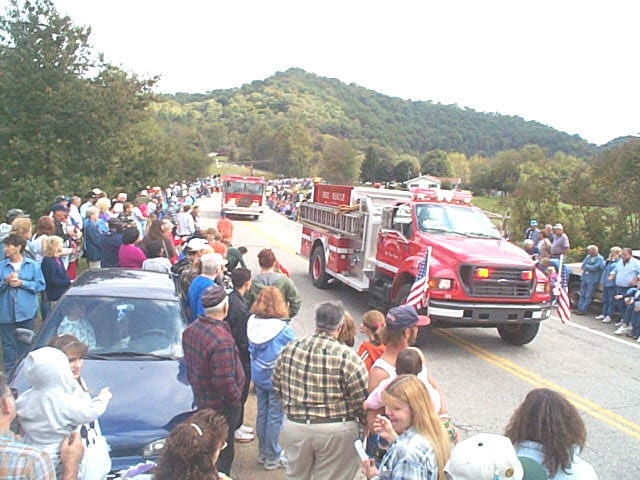 Arnoldsburg VFD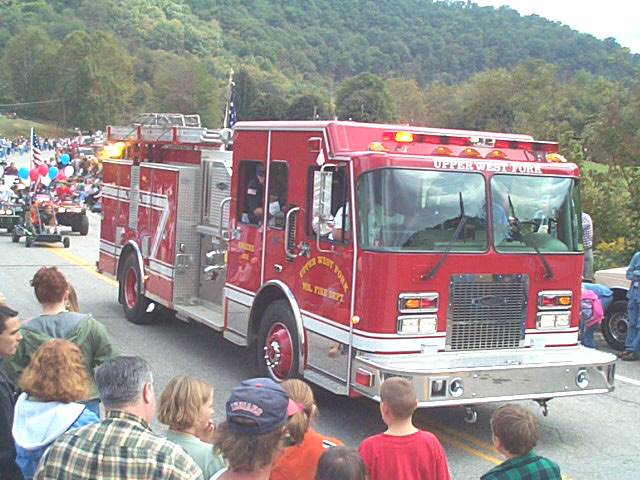 Upper West Fork VFD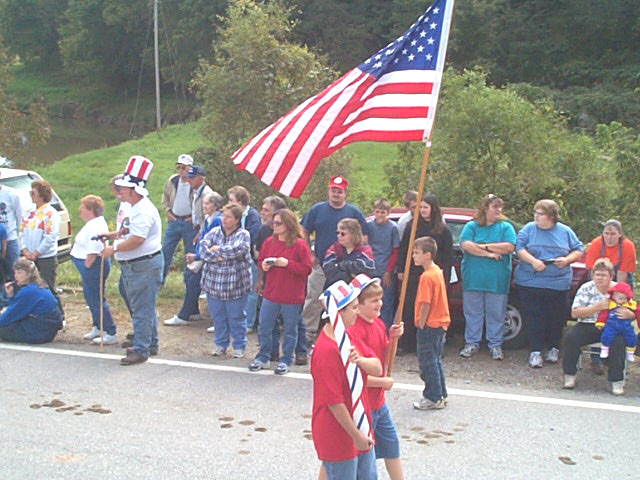 The "Color Guard"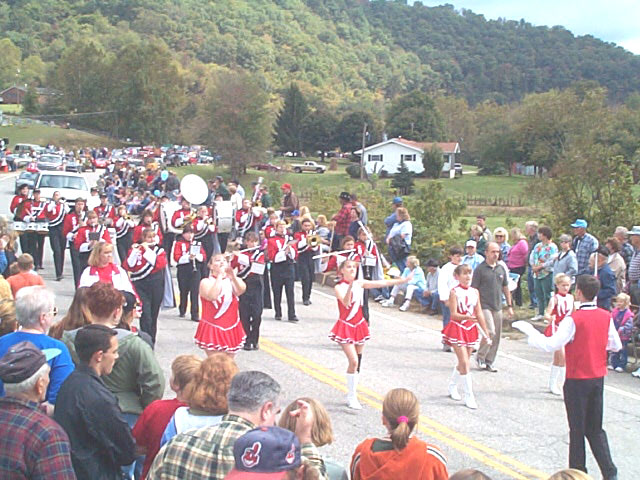 CCHS Red Devil Marching Band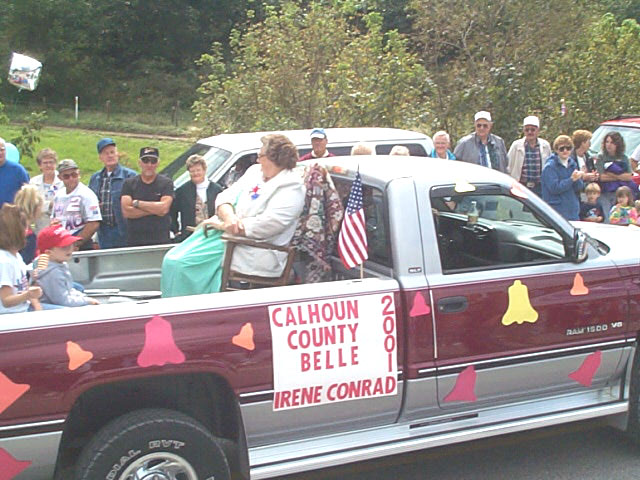 Calhoun Belle Irene Conrad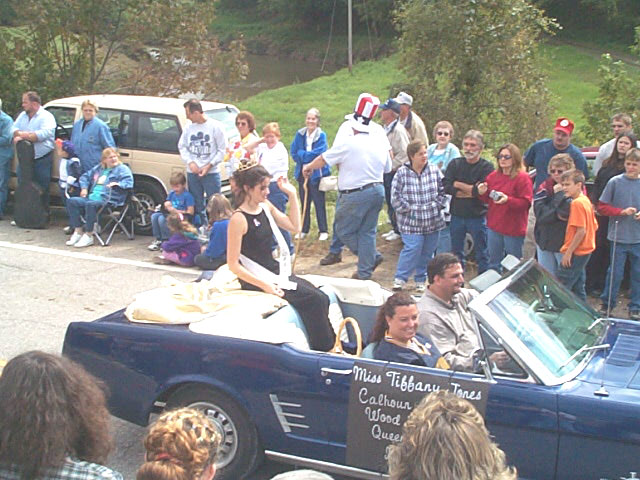 Miss Tiffany Jones, Wood Festival Queen 2001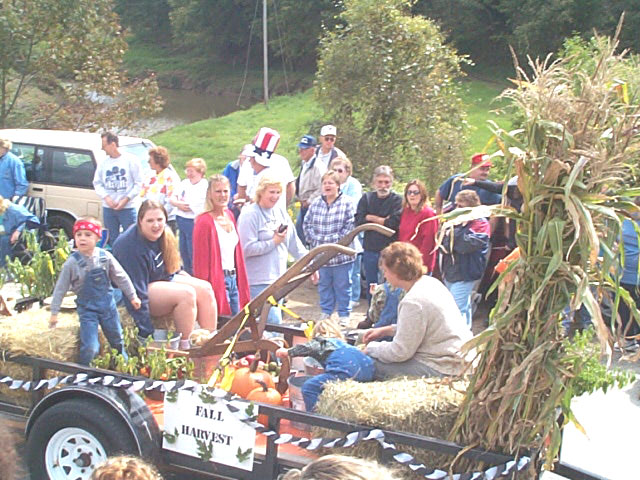 Fall Harvest float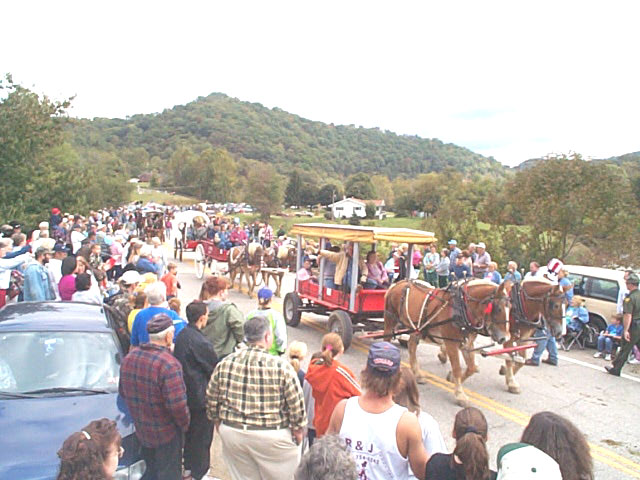 Horse and Buggy Days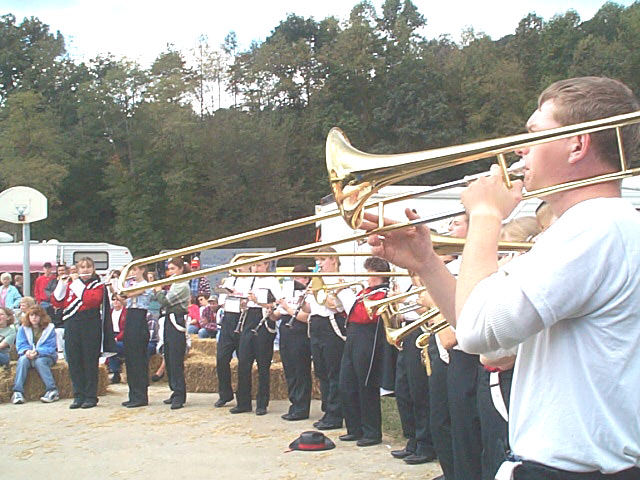 CCHS Red Devil band performs after parade