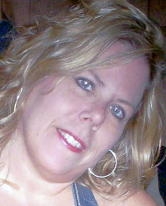 Kathleen H. Taylor
fieldaflowas@yahoo.com

It has been brought to my attention that last week's article was a bit "windy." So, I will try not to go on forever. But, everyone knows I am a talker.

Rumor has it that someone at 609 E. Main Street has a secret admirer. It has been said that he is "too nice" of a guy. I wonder if he would be willing to cross the line to "bad boy" status? Maybe just one foot or even a toe over the line? I think it might be worth his efforts. If you need directions across the line, consult Brian. He can help you out.

We were happy to see "Aunt Pete" at the Studio recently. Chrystal and Ericka make her the hottest chick on Main Street. "Pete" is president of our Big Hair Club. She really knows how to tease. However, not everyone can belong to our prestigious group. One must be cool, appreciate great shoes, have big hair and have the utmost respect for "Ms. DJ". If you are not familiar with "Ms. DJ", just listen for the song "Zoom". She won't be too far away.

Junior Taylor took a spill on his ATV. I warned him about being a dare devil, but he just wouldn't listen to me. Boys with toys. What can you do?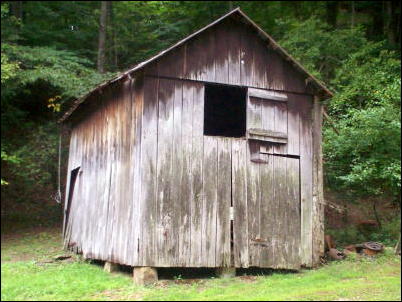 The Rainbow Grange will be hosting its annual fall fling on November 3rd. There will be questionable costumes, games, and treats of all kinds. Quoting Lucy from Peanuts, "a girl should pick her costume that is closest to her personality". I think that's great advice. I am going as a nun this year. Look for more details on the fling coming up in the future.
The Grange would like to extend thanks to local businesses for contributing to our Longaberger Basket game to be held on November 10th. We appreciate the monetary donations as well as the door prizes. If your business would also like to make a donation, you may do so until October 20th. We will be happy to display your business cards at the game.
Mark your calendars for the Magical Night of Giving at the Grand Central Mall. This event will take place on November 4th. I believe the Fab Four from last year will be manning a Sears door. So, open your wallet and let the moths fly out. Remember it was for a worthy cause when you open your credit card statement.
No date has been set for the Christmas program. There are a lot of schedules to work around, so we will keep you posted.
Junior and I took our weekly field trip to St. Joseph's Hospital. It's really nice to take a breather from work and just hang out with Junior. He is the coolest father-in-law. I wish everyone could have him for a dad-in-law, but I called him first!
My last thought will be from a song that I love. "Be careful what you wish for. You just might get it all and some things you don't want."- Chris Daughtry
Health and happiness.