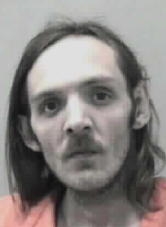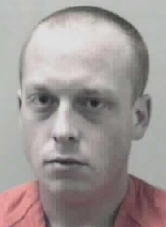 Michael Lee Duncan (R) John William Burton (L)
Grantsville Police arrested Michael Lee Duncan, 29, Wednesday night at 169 Wigner Street, Grantsville. He was charged with narcotics fraud, uttering a forged instrument and possession of a controlled substance without a prescription.
Duncan, whose address was listed as 737 Little Kanawha Highway, was arrested by Grantsville Police Chief Charles Stephens and taken to Central Regional Jail. Bond was set at $25,000.
Calhoun deputy sheriff Justin Metheney spoke to the homeowner John William Burton, 26, where Duncan was reportedly sighted. Burton, according to the police report, told the officer Duncan was not present.
Deputy Metheney advised Burton that reports said Duncan was in the house, after which Burton told officers he had "run toward the rear of the residence."
Three more officers arrived on the scene, including Sheriff Carl Ballengee with his canine unit. Officers searched the Wigner Street residence and discovered Duncan in a cabinet under a bathroom sink.
Deputy Bob Groves told Duncan to come out several times. He did not comply. "Groves physically removed Duncan by the hair of his head," according to the report.
He was then handcuffed and placed under arrest for the outstanding warrants.
Homeowner Burton told officers he had not seen Duncan for three days and "would swear on the Holy Bible that Michael Duncan was not in his residence."
Deputy Metheney arrested Burton for obstructing, a misdemeanor, and he was taken to Central Regional Jail.