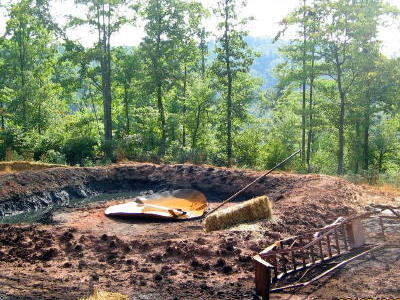 Bottom of large oil tank rests at original
site after lightning strike (Kaye Yoak photo)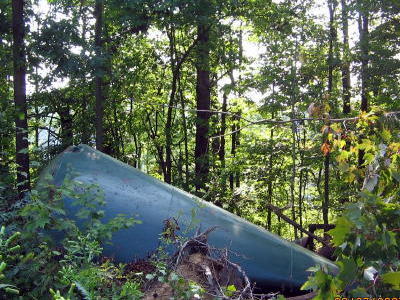 Tank was blown about 250 feet into the woods,
followed by a roaring fire (Kaye Yoak photo)
We've had some pretty wicked lightning storms this summer, including this strike on an oil tank in a remote area of White Pine.
The tank was blown out of a dike, landing about 250 feet from its' location, with the fire burning the tall trees around the site.
Flames from the burning oil lit up the night sky and scorched the tops of trees.
The Grantsville Volunteer Fire Department responded to the August 16 incident, but was unable to get to the site.
The incident was first reported in "Where The Heart Is" under Columns on the Herald menu.