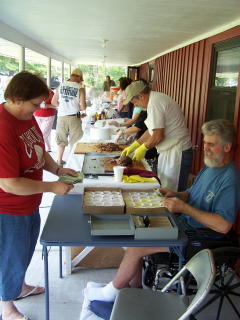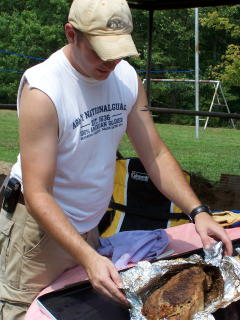 Roger Jarvis (left) recovering from broken legs,
helps get Shari Johnson down the serving line, while Ox
Master Phillip Perkins (right) unwraps some tasty beef
The 48th annual Mt. Zion Ox Roast brought those tasty, mouth-watering roast beef sandwiches and meals to the county over the weekend.
Slow-cooked just right in a deep pit is the secret.
Lots of community volunteers helped with the event, which has graced the community since 1956.
While a few out-of-county, out-of-state folks still come back, the old crowd has passed on and "ox eaters" are mostly local folks. The event once drew a couple thousand people.
The ox roast is a fundraiser for the Mt. Zion Community Park.
The park was a project of a Community Action group, which was responsible for bringing public water to the community and public housing at Calhoun Homes.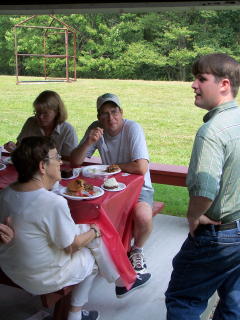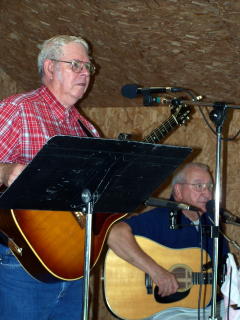 Calhoun Assessor Jason Nettles (left) visits,
while music makers (right) entertaining the crowd