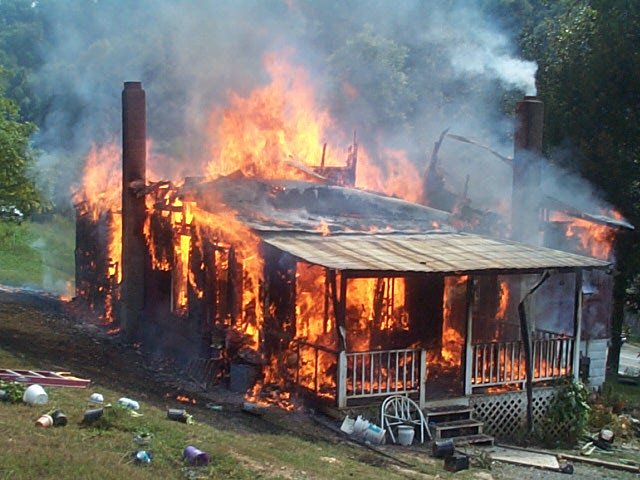 Jackie and Misty Grose left their residence near the Stinson Grocery yesterday and returned two hours later to discover their home had burned.
Firemen from The Upper West Fork VFD and the Arnoldsburg VFD had the blaze under control when the trucks and pumpers ran out of water, according to AVFD Fire Chief Bill Jones. "We really had it knocked down he said, using about 6000 gallons of water.
Firemen placed a pump beside the West Fork River and drafted water, pumping it up the hill to fire trucks. The blaze was extremely hot.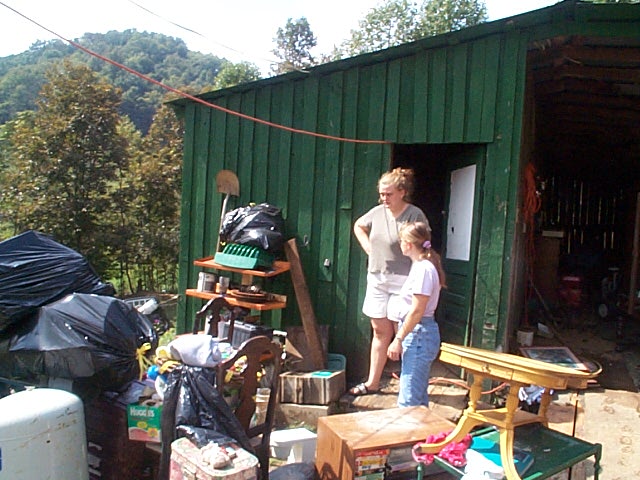 Neighbors removed some belongings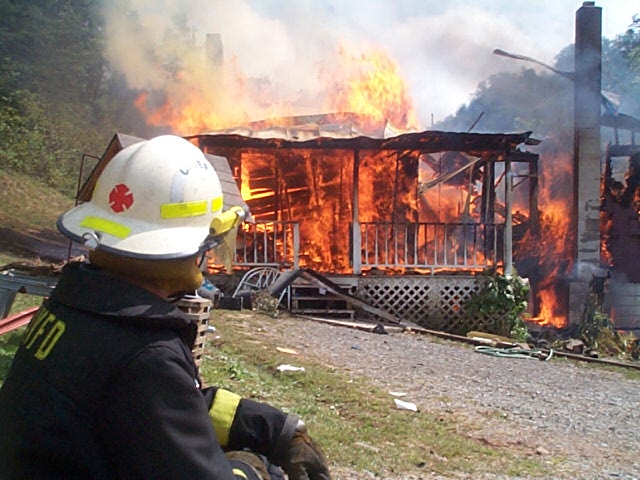 Heat from fire was intense
Angie Williams, a relative, came to the scene to assist with items removed from the structure. She said "I believe the neighbors got pictures and mementos, with some furniture and a few clothes."
The Grose family had lived in the house about ten years.
The fire was reported at 12:45 p.m. Calhoun EMS responded to the scene, with no injuries being reported.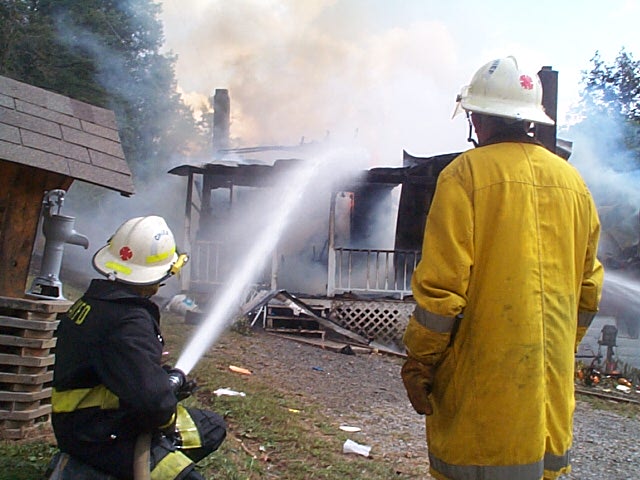 Fire fighters attack blaze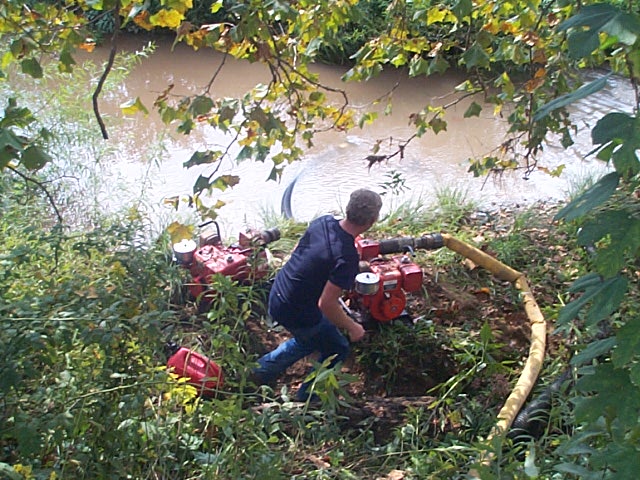 Water is drafted from West Fork River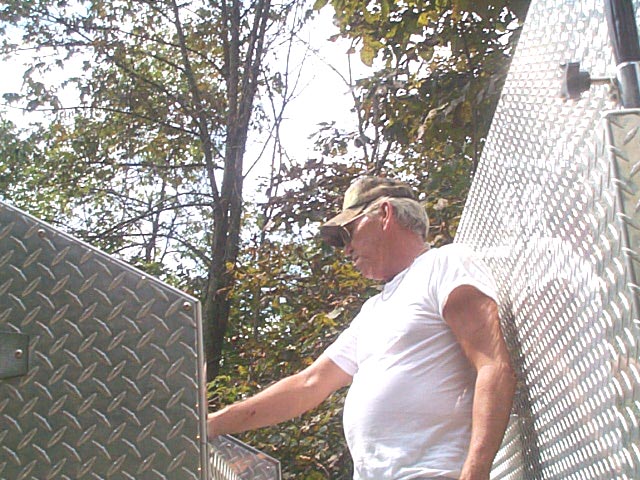 Upper West Fork VFD fireman Sonny Lowers returns after heart surgery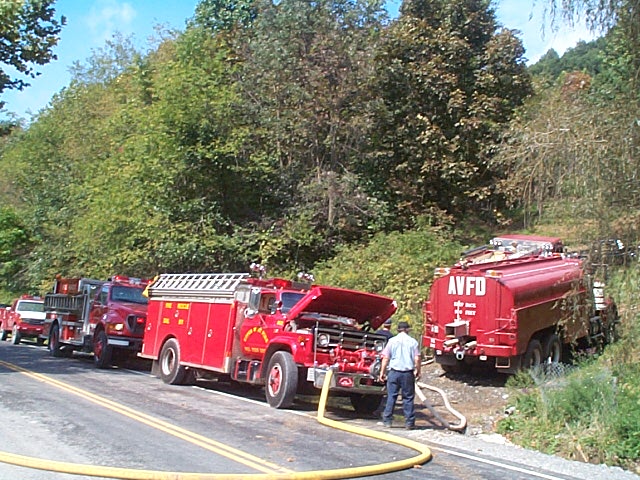 Arnoldsburg and Upper West Fork respond to blaze along Rt. 16