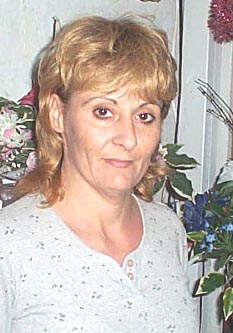 By Bob Weaver
A 36-year-old Chloe woman Kelly Mace, is filing suit against the West Virginia State Police for damages caused to her and her family. Charges were dropped without prejudice in Calhoun Circuit Court against the mother of two on August 13, after the case apparently began to fall apart.
Investigating officers Trooper Doug Starcher and Sgt. John Bonazzo contended in an extensive search warrant, Mace was involved in a million dollar drug deal and was connected with nearly 270 stolen guns
. Mace was indicted in Grand Jury testimony provided by Trooper Doug Starcher, who said his information came from "A reliable and confidential informant" and other anonymous tips that accused the woman of selling drugs. The informant was Thomas Holcomb, who came from jail to provide testimony and has a record of multiple arrests.
Police were unable to identify a mystery informant(s) who told them in a traffic stop on Route 16,they had just purchased crank and marijuiana from the Mace resident. An arrest record of the suspects could not be found, although the statements were used in the case against Mace. Mace was indicted for possession with intent to deliver a controlled substance (methamphetamine), upon testimony given by Trooper Starcher, without positive evidence for the allegation.
He told the grand jury a substance was taken from her residence, when in fact the drug analysis was negative. Her attorney said the substance did not exist. An amount of garden sulfur turned out to be the "illicit drug."
During her Circuit Court trial, Starcher appeared to become confused and contradicted himself several times. Sgt. John Bonazzo failed to appear in court twice after being subpoenaed, which appeared highly inappropriate since he was heavily involved in the case.
"There was not a shred of evidence to do this to me. It has been a long and humiliating ordeal for me and my boys," said Mace. "The alleged drugs found was garden sulfur, and they went all this way on that." She said about forty guns belonged to her family, none stolen.
Mace said "I do not understand why the police did this to me."
She said her business at Stinson has been ruined and friends had shied away from her boys. "I have always believed when the State Police arrest someone, something must be wrong. But I can tell you I've changed my mind now," she concluded.
Trooper Starcher has more than one civil suit pending against him, including an incident where he threw a MagLite through the rear window of a car belonging to Richard Whytsell. Whytsell said he did nothing wrong, but police refused to fix his broken window. He was returning home after putting gas in his car, when the officer reportedly mistook him for someone else and went into a rage. Starcher failed to note the incident in his police report.
Professional misconduct charges were sustained by the State Police.
Reed and Dara Krack, parents of well-known fiddle player Jake Krack, recently filed professional misconduct charges against Trooper Doug Starcher related to his behavior and treatment toward them following a traffic accident.The charges were not sustained."The agency did not want to listen to our witnesses," said Reed Krack."Most of his bad attitude was directed toward my wife. He told us to go back to Indiana ,where we came from." Krack has sought relief from the FBI.