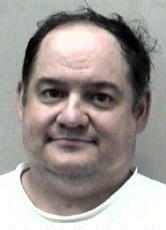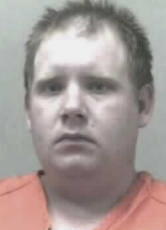 John Richards (left) Jeremy Dilgard (right)
An arrest has been made regarding a July break-in at Hardman's Home Center in Glenville, where thieves took a delivery truck worth $30,000 and $3,200 in building materials and tools, according to Glenville Police Chief John Moss.
Jeremy Scott Dilgard, 25, of Grantsville, is currently in Central Regional Jail on felony warrants related to the crime, and is being held on $15,000 bond.
Moss said authorities are looking for Grantsville resident John Manis Richards, 43, who is wanted in connection with the crime.
He is driving a maroon colored Mazda truck with a gray strip and WV plates.
Richards and Dilgard are each charged with two counts of grand larceny and one count of breaking and entering.
Chief Moss says he, Calhoun Deputy Bob Groves and Cpl. Doug Starcher recovered most of the stolen items from locations in Calhoun County.
"Dilgard said he and Richards took the Hardman truck to Big Bend and unloaded it, then Richards drove the truck to Wood County and parked it with Dilgard's assistance," said the complaint.
A Hardman's truck driver spotted the stolen truck in Wood County.
Chief Moss said several citizens from Calhoun came forward to help with the investigation.
If anyone has information regarding the case, they are asked to call Calhoun or Gilmer authorities.
Richards is known for his web site "The Lone Methranger," where he claims to battle the production of the illicit drug in the region.
Richards is well-known to the court system, but more recently a meth case against him was dismissed after Grantsville State Police lost the evidence.
More to follow...