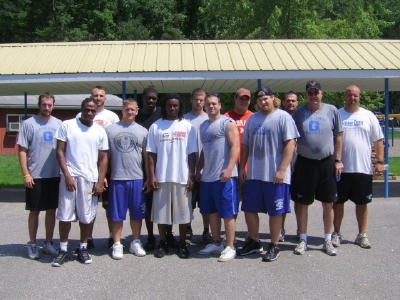 While controversy is ongoing over solving the mold problem at Normantown Elementary School and getting students back in the school in a few weeks, the Glenville State football team helped tackle the problem.
The Pioneers took a break from pre-season practice to assist in cleanup efforts at the Gilmer school.
The team spent two mornings this week moving furniture out of rooms affected by the mold.
Players then transferred desks, chairs and other items into the cafeteria, gym, and auditorium, which are in separate buildings and will serve as temporary classrooms for the upcoming school year.
Mold has been a problem on the school's first floor for the past year and has spread to all three floors.
A community group of parents supported by Challenge WV claim the Gilmer school system has been dragging its feet over resolving the mold problem.
Group members claim superintendent Ed Toman wants to transport the rural students to Glenville.
During a recent school board meeting, the board voted 5-0 to resolve the mold problem and keep the students in rooms at Normantown or in modular classrooms.