By Bob Weaver

A prominent Charleston lawyer arrested for DUI was allegedly beaten by a WV State Police officer while handcuffed, causing cranial fluid to leak from his nose.

State Police and Kanawha Co. deputies reportedly targeted the wedding of a lawyer representing a woman who filed for divorce from a Kanawha County sheriff's deputy.

The officers were reportedly stationed or patrolled near the wedding, writing several citations.

A trooper commits suicide while on duty, using his service revolver while parked in his cruiser a short distance from his house, sparking hundreds of postings to a WSAZ news web site, most of which contained criticisms of State Police leadership.

Officers reporting to be friends to Cpl. Marlo Gonzales, a native of Calhoun County, have criticized the current State Police administration, including Col. David Lemmon.

A former trooper gave an interview to WSAZ.COM regarding problems he had with the leadership which ended in his resignation under duress.

As of Friday, there were more than 600 posts on the WSAZ web site.

Writing about Gonzales, "This is not about a personal grudge a few men have against the department, but widespread," reads one anonymous post. "They pushed this man for well over a year... The simple truth is that, since this administration has taken over, we have been unable to be as affective as we once were."

The Department of Military Affairs and Public Safety says it has not learned anything that would require an investigation into Gonzales' suicide, said Jim Spears, secretary of the Department of Military Affairs and Public Safety.

Gov. Joe Manchin said last week he had no complaints made to his office, but he was looking into how to prevent officer suicide.

Meanwhile, Charleston attorney Roger Wolfe claims he was arrested by a State Police trooper on June 17 and then beaten so badly that cranial fluid leaked from his nose, according to his lawyer Benjamin Bailey.

Wolfe, senior labor and employment lawyer with the Jackson Kelly firm, was in CAMC General Hospital for six days because of the injuries he suffered at the hands of the trooper on June 17, according to his attorney.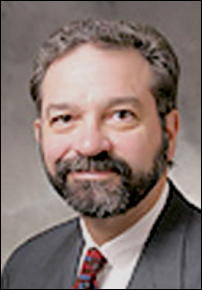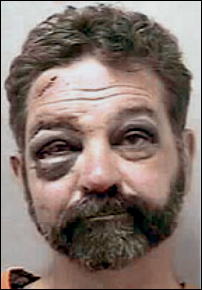 Wolfe (left and right) as he is pictured on the Jackson Kelly
web site and his South Central Regional Jail booking photo
Wolfe was arrested shortly after midnight near the Kanawha County Courthouse by State Police Trooper Paul A. Green. He was charged with driving under the influence, obstructing an officer, making an improper lane change and running a traffic signal.
Wolfe was reportedly taken to the South Charleston headquarters where the beating occurred. His attorney said he did not know if Green was the officer who struck Wolfe. It was also reported that no Breathalyzer test was administered to Wolfe.
Charleston attorney Lyne Ranson held her lavish wedding reception at Berry Hills Country Club last week for hundreds of guests, including the governor.
A State Police trooper and two Kanawha County sheriff's deputies made numerous traffic stops near the wedding, writing several citations.
Ranson is the divorce attorney for a woman who filed for divorce from one of the two sheriff's deputies.
Kanawha County Sheriff Mike Rutherford said the investigation is complete and that the appropriate actions were taken. No one was fired or put on leave.
Charleston Newspapers questioned Rutherford why he would not disclose details about the incident. The sheriff said it was a personnel issue, not for public information.
In West Virginia, all investigations regarding problems within the WV State Police are done internally, without participation or disclosure to any civilian appointee or authority.
The agency has fought any form of civilian review.