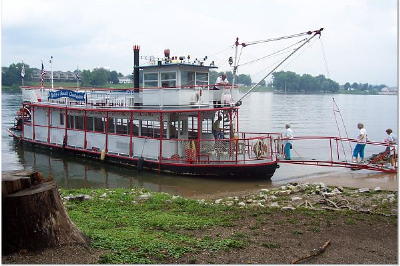 Submitted by Brenda McBride
Senior Citizens from the Calhoun County Committee on Aging took a group tour to Blennerhassett Island on Thursday, July 20th.
The group rode the stern-wheeler boat to the island and enjoyed a mansion tour and buggy ride on the island. A good time was had by all!
The tour group included Mary Umstead, Ester Parsons, Phyllis Whipkey, Orma Connard, Janet Stewart, Vieva Church, Inez Carr, Gerald Morris, Joanna Morris, June Godfrey, Joan Auvil, bus driver, Roy Pursley, and Brenda Sisson, escort.