By Alvin Engelke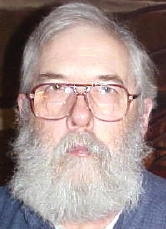 By Alvin Engelke
There were 330 riders in the Creston Community ATV Poker Run. The recent hard rain had raised local streams and there was concern that, instead of just getting wet, the riders would float away. However, both Spring Creek & the West Fork went down and all went well. Those who wanted to play in the mud were covered while those who wanted to not have to wash up their vehicles kept them clean. Allen Parsell of Akron won the $990 first prize while the comely Katie Lee of Mogadore Ohio placed second and Jim Dugan of Parkersburg was third. Glen P. Miller won $305 on the 50/50. The community would like to thank all those who came, those who worked and the merchants and others who donated gifts for door prizes, etc. The next ride is September 15.
The folks down at the Mouth of the Elk have been talking about all sorts of regulations for four wheelers so Sen. Donna Boley and her husband Jack came to the gathering and spent over two hours talking to participants, local residents. The Boleys also sampled the handiwork of the local (and very good) cooks.
Oris Meadows, age 87, passed away after a valiant struggle. For 38 years he carried the mail at Creston. Many of those years featured barely passable roads which tore up vehicles, etc. He was active in the community and was known as "Mayor Meadows". Creston hasn't had a mayor since he moved over on Barnes Run with his second wife who he married after his first wife, Sylvia, passed away after a long bout with cancer. She was a longtime Creston News correspondent.
Angie Nida, Oris's granddaughter and the daughter of Pat and Wayne Nida is in a military band. Recently, she was honored by being able to play for President Bush when he visited and spoke in Martinsburg, West Virginia.
Mary Maxine Greathouse Davis of Slate, age 82, passed away. She was the daughter of Scott & Ova May Greathouse and the widow of Charlie Davis. Her daughter Judy and husband Roger Meadows (Oris's son) recently moved back to Calhoun County from Ohio and daughter Charlene used to come to the Creston sings where she was a talented performer.
Parkersburg defense attorney Bill Kiger, age 56, passed away after a fight with cancer. He had numerous acquaintances and friends in the local area.
Rev. Juanita Lockhart filled her regular appointment at the Burning Springs M. E. church. Next week Rev. Carlos Nutter will serve Holy Communion.
The rains (someone said 4 inches this month) brought a halt to haymaking although some second cutting has been put up. Tobacco now looks good and many pastures actually have grass for animals to eat.
Euell Russell was consulting with his podiatrist, Dr. Nikola Bicak, at Spencer.
Nancy and Jane Engelke, Scheny Schenerlein and baby Harrison motored to Homer, NY for the occasion of the Inagural National Sweet Teen pageant. This is for runners up to the Miss America's Outstanding Teen program. Jane's store, Elizabeth Michaels is a sponsor of the program. They were proud to announce that the national winner was none other than Miss West Virginia's Sweet Teen Bethany Stuchell of Morgantown. Many new friends were made.
Scheny Schenerlein was called away for a family emergency soon after arriving in NY as his great nephew; Vinnie Guice was born premature and was sent to Morgantown where he remains in the newborn ICU of Ruby Memorial Hospital. Little Vinnie is now breathing on his own but most likely will remain hospitalized until next weekend. He is the son of Vince and Kelly Guice of Parkersburg.
The Wirt road crew was in the Creston area mowing the berms and making the roadways look sharp. Down in the next county the crew was cutting brush (and then using a dump truck & an end loader to haul it away) so potential customers could see the road to get to the Lion's Den adult bookstore. Apparently that is "core maintenance".
The state of W. Va. got a lot of national publicity over the proposed Madame Hillary visit to a "specialty" resort near Moorefield. The event was being organized by a lobby firm that represents an outfit that has a national chain of abortion parlours and then the word and copies of the invites (@ $500, $1000 & $2300) were spread by state e-mail accounts including the one of the new Small Business Development Center director Mary Elizabeth "M. E." Yancosek Gamble. Then, apparently, some feared that some West Virginians might believe Romans 1:26-27 and Leviticus 18:22-23 and Leviticus 20:13 so the gala was moved to another venue. However, when the whole fiasco made national news the D. C. promoters cancelled the whole deal not wanting to get involved in serious campaign law violations, etc. One of them claimed they didn't raise enough cash to make it worthwhile. The Mouth of the Elk meeting to coincide with legislative interims is still a go at a mere $2300 per head - just fighting poverty, no doubt.
Folks are making plans for the Wirt County Fair which will run from August 8 through August 11.
The price of local Penn grade crude oil rose to $70.75/bbl or one dollar less than the price in Pennsylvania. Mother Hope (Dominion) has made some more locations in Calhoun County while Chesapeake and Haughts (Petroedge) have been permitting Marcellus wells. They have asked for "special field rules" which, among other things would block out nearby wells but would make no provisions for mineral owners who, as a result, would be drained with payment of a dime.
Equitable has permitted a coalbed methane well in McDowell County while CNX is planning wells in Marion County in the Pittsburgh coal and CDX has a new permit in Raleigh County.
The well that Joe O'Ferrell and Pete Mongeau were drilling over in the Newark country is still there with broken (and likely twisted) drill pipe still in the hole. In the bad luck department it was learned that the red rock claimed another one south of Spencer. Mountain Energy Partners, the outfit that paid $7 million for Buffalo Properties and an alleged $17.1 million for another operator's wells has permitted a new well in Roane County.
Legal ads have been run in preparation for the sale of the Randall Lynch property on Ann's Run. It is one of the most beautiful farms in the area and has a lot of history as well.