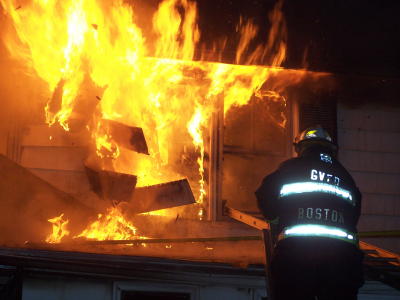 Firemen attack blaze on Grantsville's River Street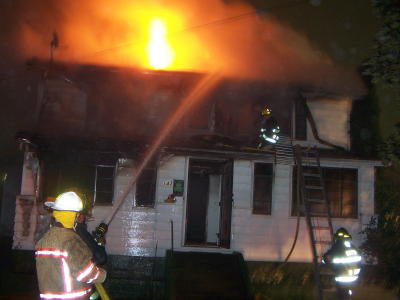 Fire in section where other blazes have destroyed structures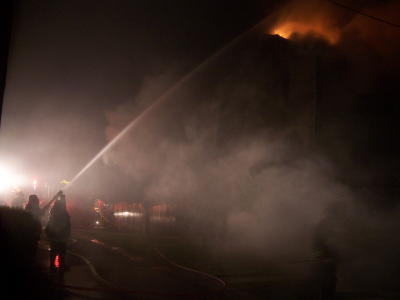 Blaze brought under control in about thirty minutes
Fire struck Grantsville again early Sunday morning, destroying a two story residence at the corner of Florence and River Street.
Eileen Cox, the owner of the house, was reportedly camping at Sutton Lake, with no one home when the fire broke out.
The Grantsville VFD quickly responded to the 2 a.m. call, assisted by the Arnoldsburg VFD.
The fire had spread through the dwelling as firemen arrived, and shortly ventilated itself.
Firemen attacked the blaze from all sides of the dwelling, bringing it under control. A nearby garage apartment was not damaged.
Firemen were still on scene at 5 a.m.
Last year a house burned two doors down from last night's fire, and a few weeks ago a major fire struck dwellings and buildings a few hundred feet away between Hardman and Court Street.
Earlier this year, fire of a suspicious nature destroyed a house between Main and Wigner Street.
Several other fires are being investigated around the county by the State Fire Marshal's office.
Officials say the cause of the fire is under investigation.