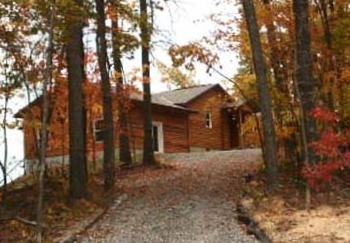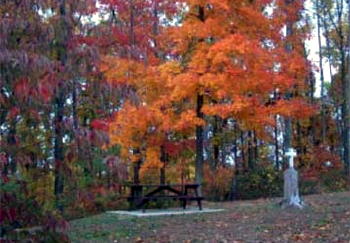 Faith Mountain Ministries is an non-denominational retreat ministry consisting of 250 beautiful wooded acres in the Central Lakes Region of West Virginia.
Herb and Kathy Miller moved to Braxton County in 1997 to build the Christian Retreat, which has guest accommodations for up to 53 people.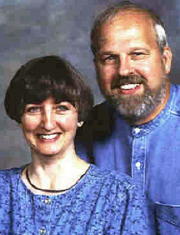 Herb and Kathy Miller (left) are the founders and directors of Faith Mountain Ministries
"We have never taken a salary from the ministry and work other jobs to support ourselves," said Kathy. "We have been here 10 years and host over 1,000 guests each year from as far away as Ireland and Botswana Africa but many local people don't know we are here," she said.
If you are looking for a private, beautiful cottage in a secluded setting at a reasonable rate and you enjoy the outdoors, Faith Mountain is perfect. If you are looking for a place to retreat from the world, spend time with the Lord, with a spouse or with your family, Faith Mountain is perfect.
There are miles of walking, hiking, and mountain bike trails and a 2 1/2-acre pond for guests to enjoy.
Some of the best whitewater rafting in the world is within an hour and a half drive. There are two lakes within an hour where you can swim, fish and rent a boat. If you enjoy the outdoors, West Virginia offers a wide variety of activities. Horseback riding, kayaking, rock climbing, caving and whitewater rafting are among the many available options.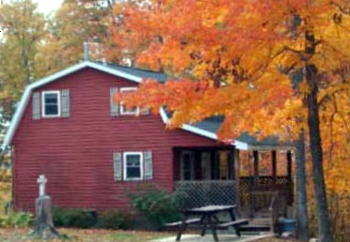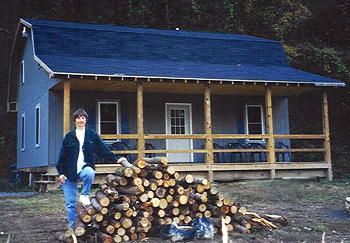 Among the accommodations at Faith Mountain is four-bedroom guest house and four two-bedroom guest cottages. The four-bedroom guest house has a spacious living/dining/kitchen, four bedrooms, gas fireplace and two baths, one with a whirlpool bathtub. There is a large back porch and a campfire ring.
Two bedroom cottages are completely furnished with a gas fireplace, whirlpool bath and two queen-size beds upstairs, a queen sofa/bed in the living room and a loveseat/single bed in one of the upstairs bedrooms. These cottages have a private back porch with a great view, a hammock and a campfire ring.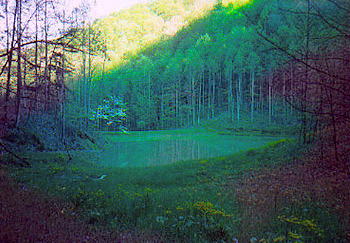 For more info about the Faith Mountain Retreat see www.faithmountain.org