THEY'RE OFF!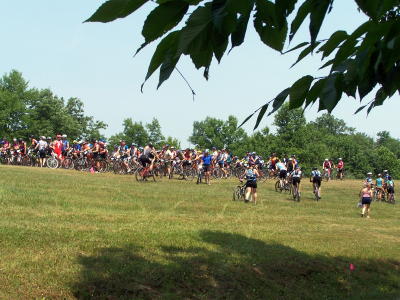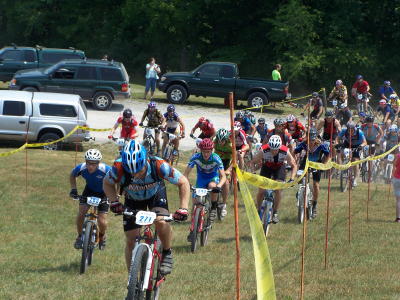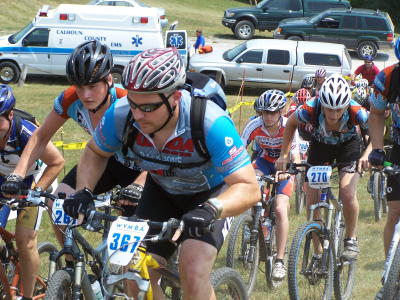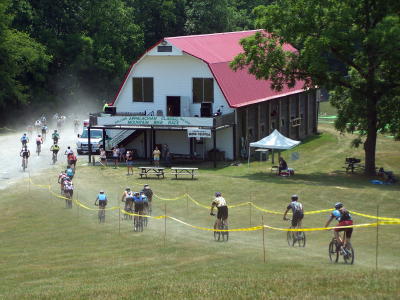 About 100 mountain bike racers came to Calhoun Park yesterday for the 11th annual Appalachian Mountain Bike Race.
The weekend event brought bikers from all over West Virginia to what has been described as one of the most challenging trail rides in the state.
The 7.2 miles of the Classic Course has something for every rider of every ability and level of fitness.
The buildup to the start is one of excitement and anticipation with the music of Aaron Copland's "Fanfare for the Common Man," with the bikers pedaling up a steep hill next to the park barn.
The weather was favorable, 90 degree temperatures and dry, dry trails.
"We made sure the folks along the trail had lots of water for the racers," said race director Gaylen Duskey.
"It's been a real successful weekend, thanks to a number of old-timers who have helped with the race, returning one more time," he said.
"We extend our appreciation to sponsors and the volunteers who made it possible," he concluded.
Winners will follow.