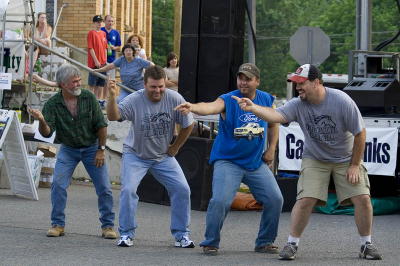 This group brought roaring laughter
with their dance performance
(Richard Westfall Photo)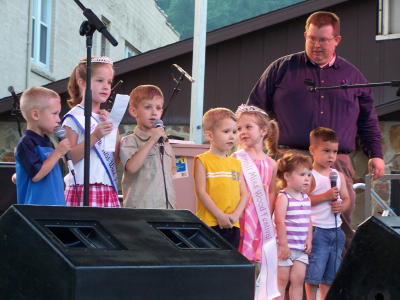 A chorus of kids joins Toby Wagoner on the
Main Stage to sing-a-long Karaoke style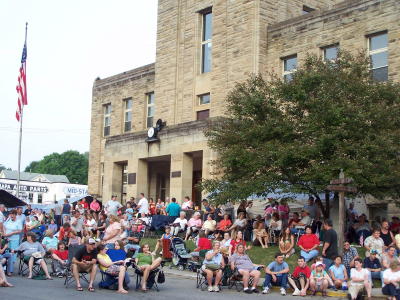 A hot summer evening brought out a big
crowd to the Wood Festival street events
By Bob Weaver
Saturday is a big day at the 45th annual Wood Festival with the Grand Parade set for 12 noon, immediately followed by a street performance by Heartwood in the Hills.
Before noon, at 10 a.m., are Kid's Day activities.
The giant Truck and Pro Mud Bog kicks off at 2 p.m. at the Industrial Park, admission for adults is $5. The event is sponsored by Furr's Auto Sales and Ullum Oil and Gas.
Entertainment by the hour on the Main Street Stage starting at 1 p.m. through 11 p.m., tonight featuring Johnny Staats and the Delivery Boys, sponsored by Minnie Hamilton Health System.
The fireworks display starts at 11 p.m.
Lots of parents and kids came out for the Lion's Club carnival ...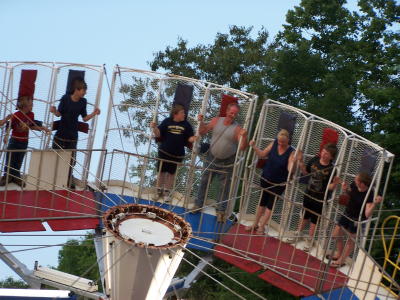 ... including riders on the giant wheel
A WOOD FESTIVAL EVENING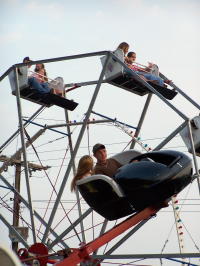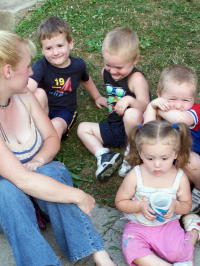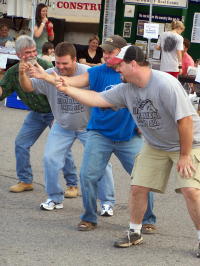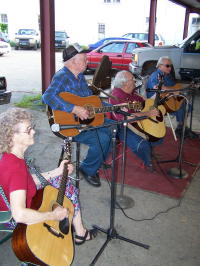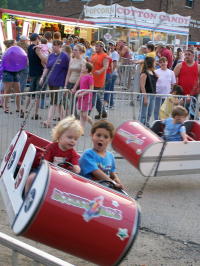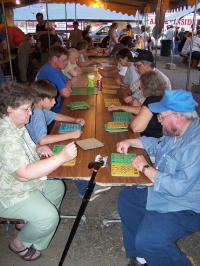 (Hur Herald Photos)
See more Wood Festival photos compliments
of Richard Westfall at www.pbase.com