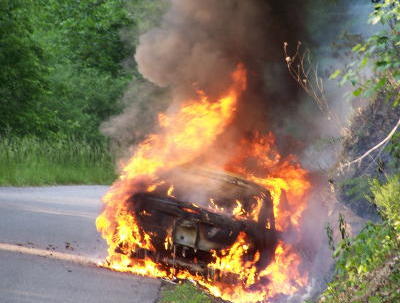 Car erupts into flames near Hur
A car struck the road bank on Slider Fork, between Barnes Run and Hur yesterday at 6:17 p.m., catching on fire.
Anthony Godfrey, a passenger in the vehicle, was taken to Minnie Hamilton Health Care System for treatment of injuries.
Denzil McKay, reportedly the driver of the compact car, was not taken to the hospital by an ambulance.
A number of explosions could be heard from the burning vehicle, which was a total loss. The nearby woods caught on fire.
The Grantsville Volunteer Fire Department responded to the fire.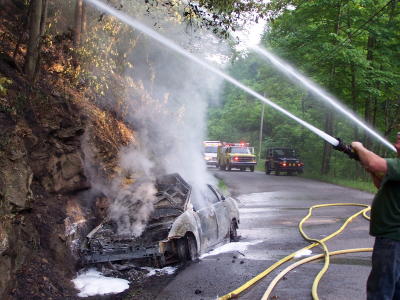 Firemen used foam on the auto fire and water
to put out a fire that spread into the woods