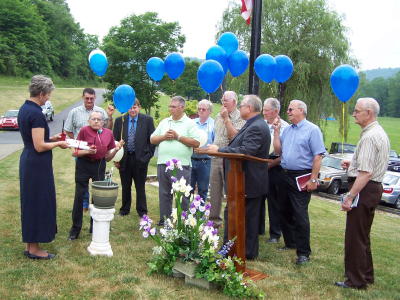 THE NOTE IS BURNED (Front) Susan Hall, Treasurer and Roydice Williams, Asst. Treasurer; Pastor Mac McDonald at podium (Rear) Deacon's and Trustees, Butch Hall, Ray Holbert, Jim Arthur, Dan Cain, Dorrell Chadwell, Francis E. Cain, Raymond Baker and Dallas Carpenter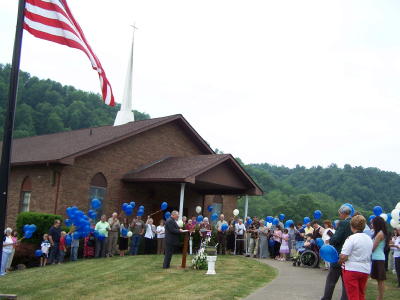 The church celebrates the pay-off of the Family Life Center ...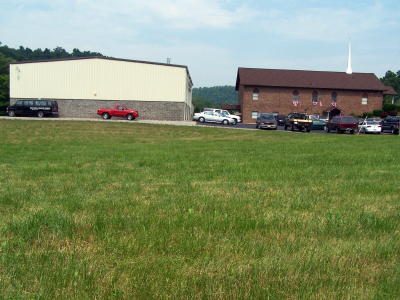 ... located to the rear of the sanctuary ...
... with a release of balloons
By Bob Weaver
It was a celebration day at the Brooksville Baptist Church Sunday, with the burning of a note that had financed the undertaking of the Family Life Center, an ambitious project dedicated to the community.
During a special ceremony, Pastor Mac McDonald, church deacons, trustees and church members, ceremoniously burned the note.
The Family Life Center was launched in 1997, and dedicated in 2004.
Pastor Mac McDonald said "We express deep gratitude to our Lord for the wisdom of our leaders and for the love, money and prayers given by the people ..."
The center serves the greater Big Bend community, providing recreational services for the youth and a social hall for community gatherings.
Last year, the church celebrated its 100th anniversary.