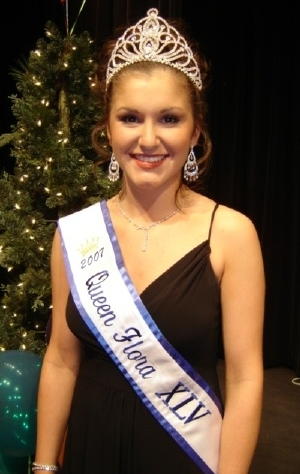 Queen Flora XLV - Miss Amie Carilli
(Photos by Patty Haught)
Queen Flora XLV is Miss Amie Carilli, 17, daughter of Susan and Butch Conrad of Orma and John and Laura Carilli of Daytona Beach, Florida.
Miss Carillia, who was also named Miss Photogenic, was crowned at a ceremony held last night at Calhoun Middle-High School.
First runner-up is Miss Amy Ashley, 17, daughter of Matt and Billie Ashley of Arnoldsburg. She was also named Miss Congeniality.
Second runner-up is Miss Kayla Hixon, 17, daughter of Elvin and Melissa Hixon of Grantsville.
The Peoples Choice Award went to Caitlyn Prusack, 17, daughter of David and Sheryl Prusack of Big Bend.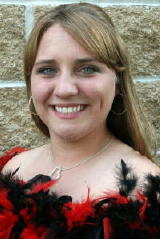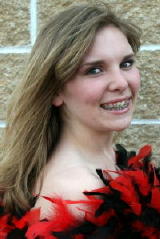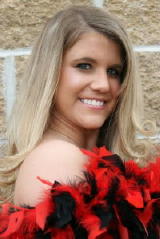 L-R - Miss Amy Ashley, Miss Kayla Hixon, and Miss Caitlyn Prusack
BABY PAGEANT WINNERS
Baby Mr. Wood Festival: Isaac Koon; 1st runner-up Daniel Marks
Baby Miss Wood Festival: Maycee Carter; 1st runner-up Riley Cunningham and 2nd runner-up Alexis Vullines
Wee Mr. Wood Festival: Landon Richards; 1st runner-up Tyler Sampson; 2nd runner-up Gunnar Lane
Wee Miss Wood Festival: Lillian Beall; 1st runner-up Brealle Arthur
Tiny Mr. Wood Festival: Hendriz Hardman; 1st runner-up Charles Lynch; 2nd runner-up Aiden Cunningham
Tiny Miss Wood Festival: Albany Davis; 1st runner-up Myah Frederick; 2nd runner-up Jocey Cutshall
Toddler Mr. Wood Festival: Wesley Tallhammer
Toddler Miss Wood Festival: Elleonna Stump; 1st runner-up Amelia Cain; 2nd runner-up (tie) Summer Parsons and Ashlyn Donohew
Small Mr. Wood Festival: Kaleb Cain; 1st runner-up Harrison Coon
Small Miss Wood Festival: Kaylin Parsons; 1st runner-up Tori Arnold, 2nd runner-up Summer Jones