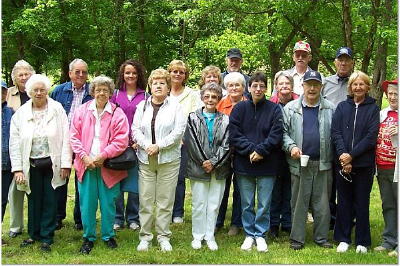 Submitted by Brenda McBride
Calhoun County Committee on Aging, members and guests took a trip to North Bend State Park on Thursday, May 19th.
The group road the Rail Trail starting at Cairo, WV, on horseback provided by the "Hardly Able Carriage Company." A cowboy cookout was also provided and the food was delicious!
Those taking the trip were, Bill Stevens, JoAnn Stevens, Sherrie Carter, Emma Deel, Sue Cottrell, Larry Cottrell, Gordon Rogers, Jennifer Moore, Karen Moore, Anne Smith, Bill Smith, Orma Connard, Joan Avil, Mildred Carter, Alta Mae Richards, June Godfrey, Johanna Nutter, Jessi Ambler, Roy Pursley and Cindy Cottrell.