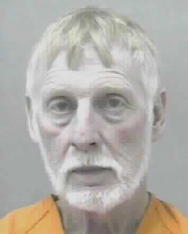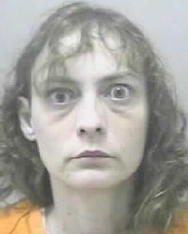 Larry Steve McCormick - Jennifer Denae Conley
(No photo available of David Rhodes)
Federal marshals arrest Roane man on drug charges
By David Hedges, Publisher
A Roane man federal authorities said has a long history of drug trafficking was arrested along with two others in a Kanawha County motel room last week.
The capture of David "Crotch" Rhodes, 45, of Clay Road, Spencer ended a five-week manhunt that began after he was indicted by a federal grand jury.
Rhodes and two others were arrested Thursday afternoon at the Motel 6 in Kanawha City. The arrest was made by U.S. Marshals, W.Va. State Police and Kanawha County sheriff's deputies.
Rhodes was attempting to flush something down the toilet as police entered the motel room, according to Trooper F.L. Hammack of the State Police detachment in Spencer. Hammack said that substance, believed to be methamphetamine, was recovered and sent to the State Police lab for testing.
Two others in the motel room also were arrested. Jennifer Conley, 36, of Arnoldsburg Road, Spencer and Larry Steve McCormick, 58, of Big Bend in Calhoun County were both charged with possession of methamphetamine with intent to deliver.
< All were arraigned in Kanawha County Magistrate Court and lodged in the South Central Regional Jail. Conley and McCormick were later released on bond.
Rhodes was indicted by a federal grand jury in Beckley on March 6 on charges of conspiring to manufacture methamphetamine and possession of materials to manufacture methamphetamine ...
Read the rest of the story www.thetimesrecord.net