Release from Calhoun County Democratic Executive Committee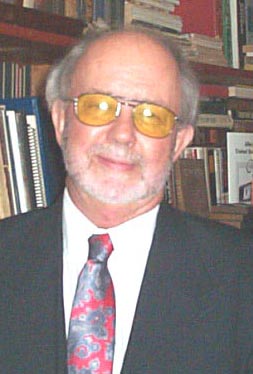 Calhoun resident Bob Weaver, who is currently President of the Calhoun Commission, has been selected as Democrat of the Year by the Calhoun Democratic Executive Committee. Weaver will be the county's honoree at the Jefferson-Jackson Day Dinner in Charleston on September 22 at the Charleston Civic Center.
The group said Weaver deserves recognition for the work he has done for the Democratic Party, and epitomizes the philosophy of the party and has clearly demonstrated his support for democratic government and supporting the parties nominees to be elected to office.
A life-long Democrat, Weaver has been involved with the Democrat Party for many years. He is the editor of an internet newspaper The Hur Herald (www.hurherald.com), a member of the Calhoun Writer's Guild and is archivist/curator for the Calhoun Historical Society.
He is well-known for his involvement as a counselor in the treatment of alcoholism and drug dependency in West Virginia, and helped establish two treatment centers in the past twenty-five years. He is currently the Executive Director of the Mid-Ohio Valley Fellowship Home in Parkersburg.
He is past president of the West Virginia Association of Alcoholism and Drug Addiction Counselors and has conducted spiritual retreats for recovering alcoholics and addicts for over fifteen years on Spruce Knob Mountain.
Weaver was a former Funeral Director until 1979, having been associated with the Sinnett-Weaver Funeral Home in Spencer and the Weaver Funeral Home of Weston. Early in his life he was a journalist and radio broadcaster, and helped put Spencer's radio station on the air in the early 1960's.
He has been married to the former Dianne Starcher for 27 years. He has three children, Eric Weaver of Layfayette, Louisana, Tracey Weaver Keaton of Spencer and Jon Ira Weaver of Mt. Zion. He and his wife have a large extended family, now adults, which they have helped raise.
"I believe in the basic principles of the Democratic Party, which historically have stood for the most important social issues in the American Dream," he said.