By Alvin Engelke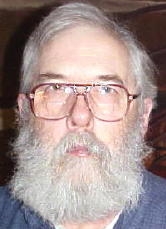 By Alvin Engelke
The big Creston ATV Poker run will be held on Saturday, April 28. It's time to get the four wheeler checked out so it'll run like at top on the big fun run.
Carl Greathouse, age 70, passed away up in Ohio. He was a son of Holly Roscoe (Sr.) & Ottice Saltkeld Greathouse. Burial was in Ohio. Closer to home, Holly Roscoe Jr. fell over by the road at his home on Annamoriah Creek and broke his femur. Since his wife wasn't home at the time, he had to crawl back to the house to call for help.
Mabel Dorothy Eddy, age 92, passed away in Parkersburg. She was a daughter of Addie and Mahala Wright Lucas (Lukens?).
Okey Dean Davis was inquiring after his long time friend Donald Rhodes.
Molly Cain said that now she has her own band. She was reminiscing about when she used to play music at the Creston sing.
Creston postmaster Mrs. Wayne Wager attended a postal marketing meeting in Clarksburg. The postal rate is to go up two cents, which is twice as much as it used to take to mail a post card.
Some local residents attended the dinner honoring Shelly R. Moore, wife of former Gov. Arch A. Moore. Also present was former governor Cecil H. Underwood. Even "Elvis" showed up for the occasion.
The good old boys named another political hack to head up the state university. It was understood he was picked before the last one left, perhaps to fill an office if someone gets indicted. The boys down at the mouth of the Elk do not want an educated electorate for they know that while they might still be in, it would likely be "in the pen." A well-known Spencer contractor who was doing some road work in Logan County bought a waste site before bidding on a big job and he prevailed. Then one of the shoddy contractors from the mouth of the Elk decided he wanted the contract; had the contract cancelled and now the state is going to condemn the local man's borrow site so the well connected one can brag and blow about another of the fine jobs he did to "improve W. Va."
The ad for the big state road sale has appeared in some state newspapers. It was learned that the local area was scheduled for a much harder hit than other portions of the state. Some of the bigwigs apparently didn't much appreciate the light of day shining on their nefarious project to feather the nests of their contractor friends at the expense of the taxpayers of the state.
The comely Grace Keaffaber, a senior at the school out on the Mt. Zion ridge, had her picture in the paper.
Nancy Hall reported that her brother Keith Hall is much on the mend and was even able to drive his automobile. Quite some time back he suffered a head injury and was bad off.
Rev. Paul Williams filled his regular appointment at the Burning Springs M. E. Church.
Samuel Jones passed his driver's license test and returned to Ohio.
The price of local Penn grade crude fell to $59/bbl.
Clay County oilman Jim Reed noted that he was doing some drilling in Tyler County. Pine Mountain is planning a big drilling program in Clay County.
Bob Matthey's new well at Munday hit a powerful water vein and then the spudder broke down. "For ecology" hay bales were placed around and about. It is customary to place them so that sediment doesn't get in the stream and fill up the Gulf of Mexico. One of the workmen allowed as how the easiest way to stop mud from getting into the creek was to stuff a bale in the culvert. When the rain came there was a nice pond which then ran over the road. It was understood that Matthey has some wells down in the land of Wiley Stowers & Junior Jackson (Lincoln County). Seems that some of the boys down there made off with the pump jacks & weights which were all cut up and sold for junk.
While snow was predicted for the weekend it has been rain and just a taste of hail in the Creston area. Both the West Fork and river came up and some local roads were blocked on Sunday. Elsewhere in the state severe flooding was reported with dam problems down in Lincoln County.
Even the local papers now have help wanted ads and it is generally conceded that if there wasn't Mexican labor available things in many areas would grind to a halt as those who choose not to work do not have to. The largest portion of the Dept. of Agriculture budget is for food stamps but it is obvious that few, especially those who are fed by the taxpayers, make any effort to grow food for themselves. It does seem that something is very wrong with this picture. Why should taxpayers slave and work to keep those who elect a life of leisure?
Charles Russell reported that the telephone company is finally going to replace the pole that is now in the West Fork at the mouth of Little Creek.
Alvin Engelke was consulting his physician.
Some local residents were out hunting mushrooms but didn't find any. The Brohard and Upper West Fork ramp dinners are Saturday, April 21.
The Creston area neighborhood watch had a very good meeting the other evening with County Commissioner Roy Copen present. It was learned that both Newark and Elizabeth are getting organized to keep track of the bad guys too. A flea market type fundraiser has been set for sometime in May at the Poling residence on W. Va. 5. More details will be announced soon.