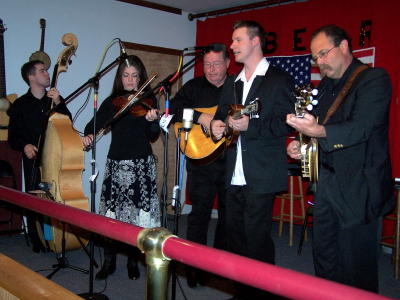 The Vaughns, a unique West Virginia bluegrass group, gave a first class, crowd pleasing performance Saturday night at the Bear Fork Trading Post.
Founded in 1999 in the mountains of West Virginia, the Vaughns Bluegrass Band developed their own unique and diverse style of music.
This Saturday night, the Bluegrass Bandits will be performing, starting at 7 p.m.
Bear Fork Trading Post is along US 33-119 between Arnoldsburg and Glenville. Doors open at 6 p.m. and music starts about 7 p.m. Admission for adults is only $5. There is always plenty of good food available.
If your Bluegrass or Bluegrass-Gospel Band would be interested in playing at Bear Fork, call Melvin or Patty Cottrell at 304-655-8602.