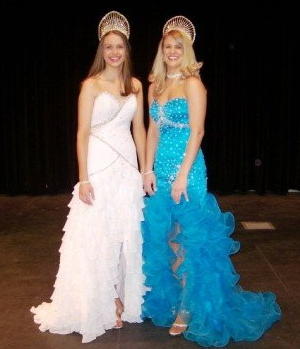 Leslie Garrett (L) Miss Teen Central Valley 2007
Caitlyn Prusack (R) Miss Teen West Central 2007
Submitted by Jackie Blankenship
The Miss Teen West Central and Miss Teen Central Valley Pageants were held Saturday at Calhoun Middle-High School.
Leslie Garrett was selected as Miss Teen West Central and Miss Photogenic. First Runner-Up is Ashley Conley
Selected as Miss Teen Central Valley and Miss Photogenic is Caitlyn Prusack. First Runner-Up is Corialise Langdon, Second Runner-Up is Nicolette Liles.
The winners of the two pageants will compete for the title of Miss WV Outstanding Teen held in Morgantown on June 16. In addition to winning the titles and crown in the Saturday pageants, they will also be presented with sashes, and both will receive two photo packages, one from Angela Donohew of A+ Photography and one with Gordon Kinlaw of Kinlaw Studio Inc.
L-R - Miss Teen West Virginia 2006, Kaitlin Gates
Ashley Conley, First Runner-Up Miss Teen Central Valley
Leslie Garrett, 2007 Miss Teen Central Valley
Caitlyn Prusack, 2007 Miss Teen West Central
Corialise Langdon, First Runner-Up Miss Teen West Central
Nicolette Liles, Second Runner-Up Miss Teen West Central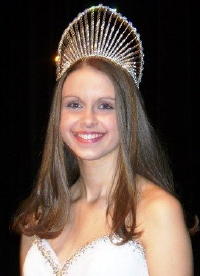 Miss Leslie Garrett (L) Miss Caitlyn Prusack (R)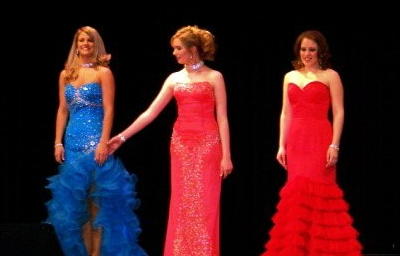 (L-R) Caitlyn Prusack, Nicolette Liles and Corialise
Langdon await Miss Teen West Central announcement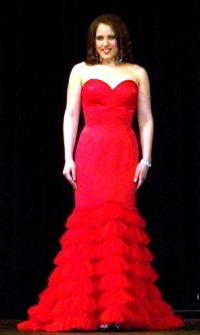 Miss Ashley Conley (L) Miss Corialise Langdon (R)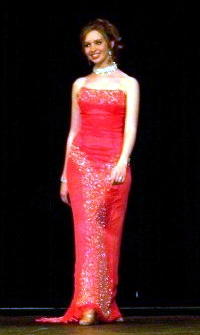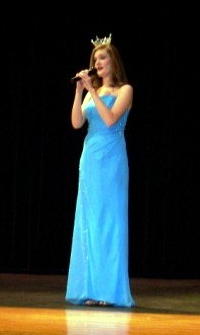 Miss Nicolette Liles (L) Miss Kaitlin Gates (R) 2006 Miss Teen West Virginia emceed the Miss Teen Pageant and provided entertainment