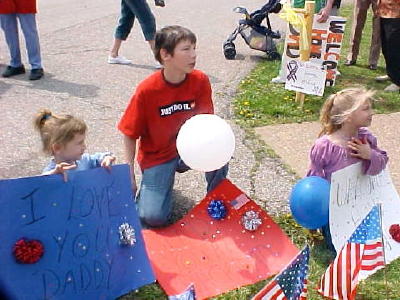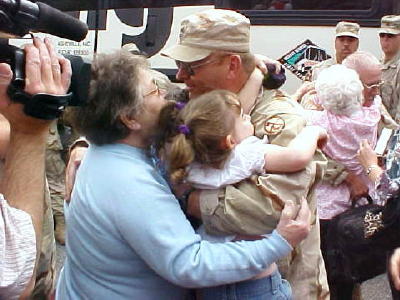 A giant welcoming party greeted our local
National Guardsmen when they returned to Spencer
The winds of war could be sweeping over our region again.
The National Guard unit in Spencer is reportedly preparing for a second deployment to Iraq, although it is unconfirmed.
Affected, a large number of guardsman from Roane, Calhoun and the region.
Rumors of an impending deployment continue to increase.
It would be the second deployment in four years.
A guardsman told Spencer Newspapers, off-the-record, "There are many rumors. Nothing has been released to the media."
Activity at the Spencer Armory has increased in recent weeks.
Leaks with some confirmation from Washington indicate National Guard units around the country will be used for President George Bush's "surge."