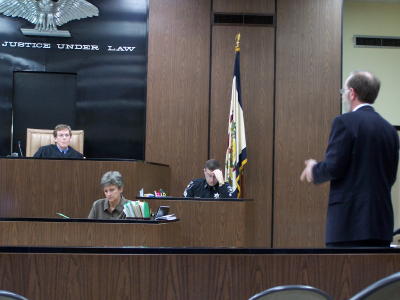 Chesapeake attorney argues to close hearing to
public, Judge Evans rules "The law favors openness"
By Bob Weaver
Sunshine was a winner yesterday in a Roane County hearing over whether or not settlement proceedings in a civil suit would be open to the public, following a $404 million jury verdict against Chesapeake Energy.
Judge Thomas Evans III, ruling on a request made last week by Spencer Newspapers for open hearings, saying "The law favors openness to instill confidence in the public, against which all arguments must be judged."
Evans said "This should be open so the average citizen can find out what is happening."
Last week, publisher David Hedges took issue when the public and media was asked to leave the courtroom.
"In order to have faith in something, it has to be transparent, open to public scrutiny, closed hearings and sealed documents don't accomplish that goal," Hedges said.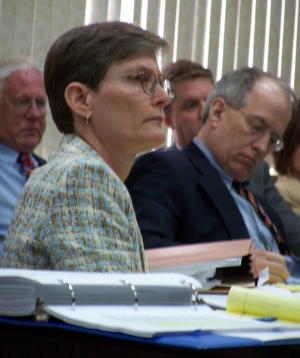 Grantsville attorney Loren Howley makes compelling case
for openness in high-profile $404 million civil decision
Hedge's attorney, Loren Howley of Grantsville, put the burden on Chesapeake's attorneys, saying "The public has a compelling reason for openness, they want to know what really happened...since the public is clearly affected."
"Settlement offers might be embarassing...but we're at a post-trial stage, and a jury is not exposed" to the review of issues related to punitive damages, said Howley.
At issue is $271 million in punitive damages.
A Chesapeake attorney quoted case law from other states in an effort to keep the hearing closed, and at one time asked if the judge could decide what information could be made public. The judge indicated that would be a formidable task.
The case was filed in Roane County after gas producers were deducting production costs from gas royalty checks.
A jury decided for the royalty holders in January, after which Chesapeake Energy stopped the construction of an executive office building in Charleston and threatened to pull their operation out of the state.
Chesapeake was part of a major public relations campaign against the use of coal in Texas, the campaign called "Coal is Filthy." (See Charleston Daily Mail story on today's Herald)