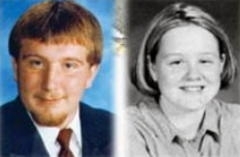 Who killed Russell Eastham and Sylvia Fittro?
The re-trail of Roger Dean Flinn ended today with a jury decision.
A Wood County jury found the accused murderer not guilty today of the murders of two Wirt County residents two years ago.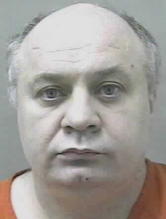 The jurors took only a little more than four hours of deliberations Thursday afternoon and Friday morning to reach a verdict.
The verdict was not guilty on both counts of first-degree murder.
The jurors also rejected a possibility Flinn could have committed second-degree murder.
Flinn (left) blamed Daniel Neptune for the murders. Neptune was the state's star witness against Flinn.
While the verdict was good news to Flinn and his attorney, the reaction from spectators was much different.
Members of the family of victim Russell Eastham broke down in tears after court was adjourned.
This is not the end of Flinn's legal issues.
He faces prosecution in Columbus, Ohio on un-related charges, and he is to be extradited to Ohio from West Virginia.
Read stories related to case by using SEARCH: Neptune, Flinn, Eastham, Fittro