It's 'lasses makin' time in Sunny Cal, a tradition in this part of the world for nearly 200 years. Holding tight to the old way is the West Virginia Molasses Festival at Arnoldsburg, September 27-29.

The 34th annual event promises to draw a record number of people to the popular festival, which is also a homecoming event for many former Calhoun residents.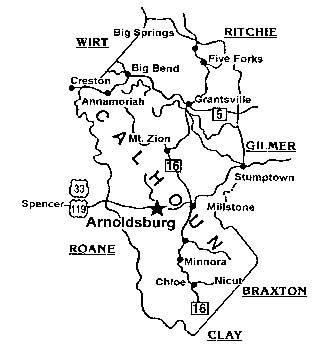 Follow the country roads through Wild Wonderful West Virginia to Arnoldsburg and enjoy the West Virginia Molasses Festival
Publicity Chairperson, Ollidene Hall says a special invitation is extended to out-of-staters to attend this years event. Camper hook-ups are available with electric for $10 per day, $8 a day without, by contacting Dave Cottrell at 304-655-8604.
Cooperation among community, county and national groups over the past years has resulted in successful festivals and community improvements, according to President Deward Offutt.
The community group believes it is important to preserve country traditions like molasses making, in addition to local history, church activities, family reunions, gospel and bluegrass music.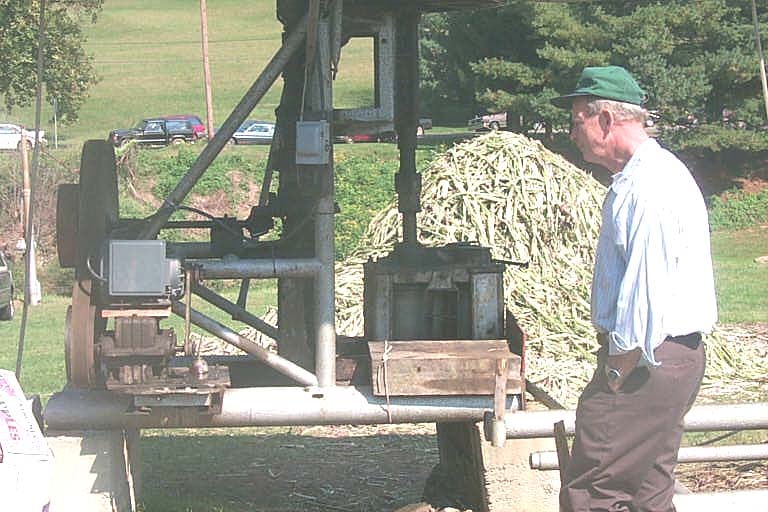 Squeezin' the juice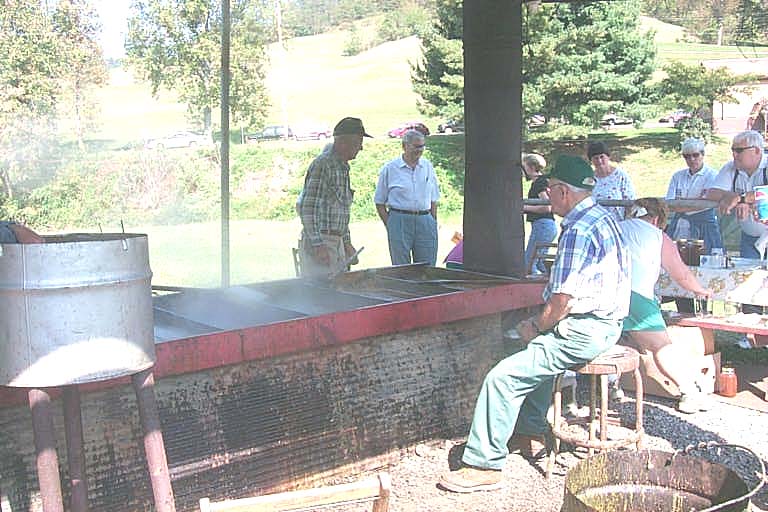 Boilin' the 'lasses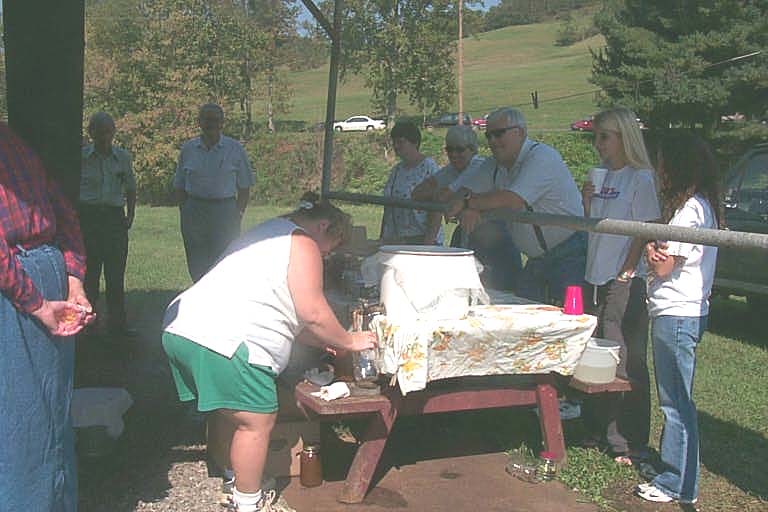 Fillin' the jars
Used cane pile
The Arnoldsburg School will have a reunion of former students, with "Decade Rooms" and an open house being observed throughout the festival.
Thursday, September 27 there will be judging of exhibits, molasses making demonstration, musical jam sessions, and the crowning of the King and Queen of the festival, plus a Pretty Baby Contest.
Friday, September 28 there will be molasses making, with molasses for sale, in addition to a sausage and pancake supper, the day ending with gospel music.
Saturday, September 29, is Parade Day, with starting time at 1 p.m. Many other activities will continue throughout the day.
For more information you may call Linda McCartney at 655-7371 or Daniel "Dip" Mace at 354-6822.