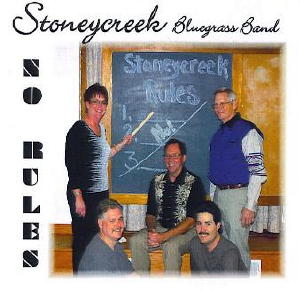 It's a big bluegrass night at Bear Fork Trading Post Saturday evening, music starts at 7 p.m., doors open earlier.
Appearing Saturday - Stoneycreek Bluegrass Band.
Stoneycreek was organized in 1988 and has spent the last 19 years providing great bluegrass music for many events in the tri-state area of West Virginia, Ohio and Kentucky.
They play a good blend of traditional and contemporary bluegrass music.
More about Stonycreek  here
Admission is only five bucks for adults, a full-evening of entertainment.
Food service available.
Mach 3 - Laurel Creek
March 10 - Taylor Made
March 17 - Dave Morris Family Band
March 24 - Beyond Calvary
March 31 - Verlin Belcher Band