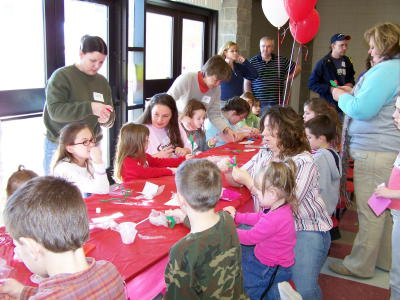 Submitted by Jean Simers
The sixth Saturday Fun and Learning Day sponsored by Heads Up, GEAR UP and the Parent-Educator Resource Center was held on Saturday, February 10th at Calhoun Middle-High School.
Breakfast was served to all participants and then the children were divided into two groups. The first group played games in the gymnasium while the second group made hand-print valentines for their parents.
The two groups then switched to allow all children the opportunity to create a hand-print valentine. Larry Baker, Vice President of Glenville College, presented the second part of Internet Safety to the parents. The children and their parents were reunited to create five valentine crafts including: roses made with Hershey's kisses, valentine card with sucker, picture frame, Valentine mobile, and a valentine cookie.
Afterward everyone enjoyed lunch catered by the Middle School Boosters.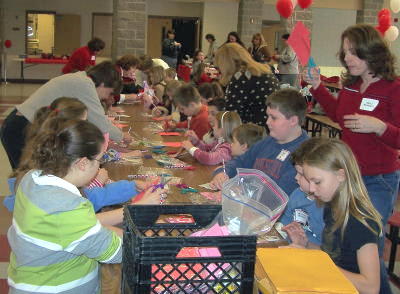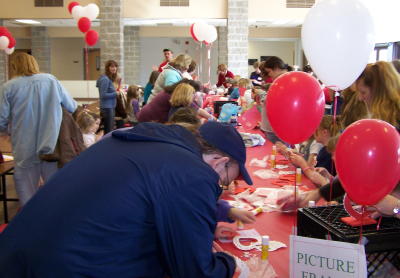 There were approximately 114 people in attendance on Saturday with the following parents winning door prizes, $20 Wal-mart gift cards from Heads Up, Tammy Anderson, Crystal Metz, Melanie Kettlewell, and Lori Wagoner, and a GEAR UP Basket was won by Bev Metz.
The next Saturday Fun and Learning Day is March 10th beginning at 10 a.m. If you have questions - contact Jean Simers, Heads Up Coordinator at 354-7595.