At long last winter came in February, with temperatures hovering near zero at night most of this week, and school closed two days with other 2-hour delays.
There is more of the same for the next few days, but warmer weather is coming next week, and Spring is on the way shortly.
Friday morning the temp will drop to around 7 above.
Friday it will be mostly sunny. Highs in the lower 20s. Friday night partly cloudy. Cold with lows around 13.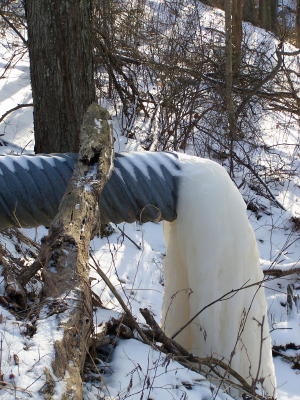 Saturday snow is forecast, 80%, high around 30.
Saturday night there will be light snow accumulation possible. Lows in the lower 20s.
Sunday is cloudy with a 50 percent chance of snow. Highs in the upper 20s. Sunday night mostly cloudy. Cold with lows 10 to 15.