About royalties on natural gas production

By Columnist Dave Peyton
www.dailymail.com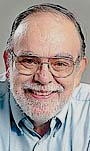 The Roane County jury decision to award damages, both actual and punitive, to about 8,000 natural gas well royalty owners is rife with enigmas.
The decision, which went against Chesapeake Energy, came from a rather conservative part of the state. Gov. Joe Manchin himself noted that the area is known for conservatives (and more than a few Republicans), and the judge who handled the jury trial is known to be conservative.
That would tend to make the area pro-business, would it not?
Many of those in the state's conservative camp say the Roane decision will be bad for business in West Virginia, that it will sully the efforts of the governor and the state to convince the world that West Virginia is "Open for business."
Why did the jury come down so hard on Chesapeake Energy? The jury that heard all the evidence apparently concluded the owners of the gas wells and royalties were deceived and needed to be compensated for those deceptions.
The jury heard that in 1993, Columbia Natural Resources, the company that Chesapeake Energy purchased a few years ago, started to make deductions from royalties, including severance taxes, compression, metering, paying for new pipelines, and other deductibles. This was done without advising the owners of the gas leases.
Most of the owners were supposed to be paid one-eighth of the gross price of the gas taken from the wells. But apparently what the gas company was doing was paying one-eighth of the net prices after expenses were deducted.
Eight thousand owners filed a class-action suit, and the jury not only awarded them $134 million in compensatory damages but $270 million in punitive damages.
Manchin seemed to be stunned by the decision and said recently that he will introduce legislation to repair what he sees is a problem for Chesapeake and other energy companies.
One has to wonder how he intends to fix things. That's another enigma.
It's unlikely that he can force those with older royalty contracts to accept company expenses that aren't called for in the original deals.
However, the Legislature can certainly lay down rules for new contracts between energy companies and owners of gas lands.
One rule that seems to be sorely needed is transparency on the part of the energy companies in their dealings with those who are due royalties.
If such a law had been in place and followed in 1993, perhaps this entire sordid episode could have been avoided.
The decision is likely to be appealed, so it could be a year or more before there will be a final disposition in the case. But it appears that the old line from "Cool Hand Luke" rings true. "What we have here is a failure to communicate."
Whether that failure was intentional or otherwise, it is another black mark that West Virginia simply doesn't need.
And why we can't solve the basic problems behind this image of West Virginia being an anti-business state is the greatest enigma of all.
Dave Peyton can be reached at davepeyton@davepeyton.com