Pictorial By Bob Weaver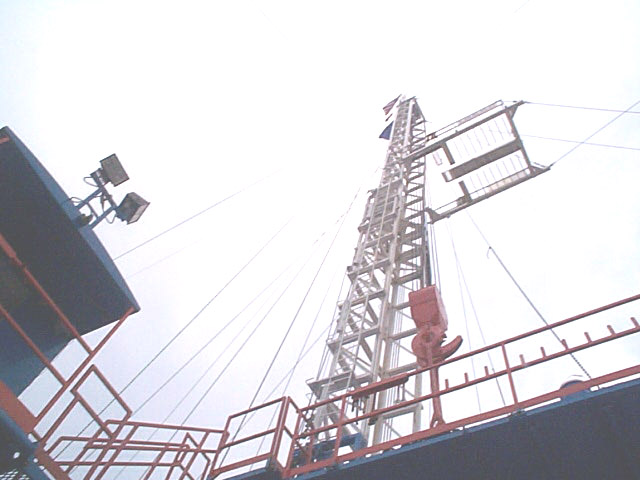 118' rig near Road Fork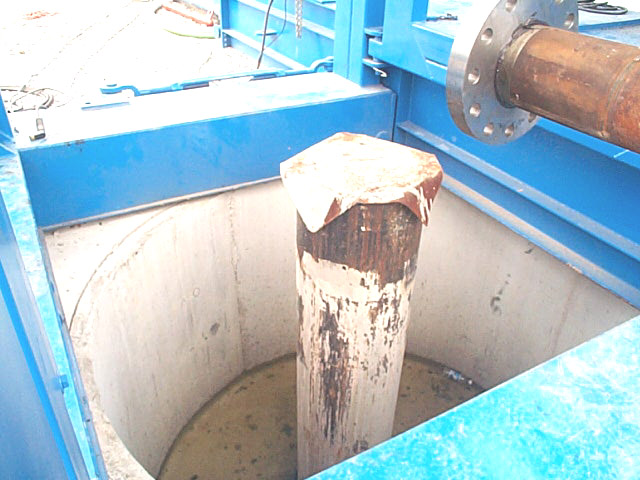 The hole...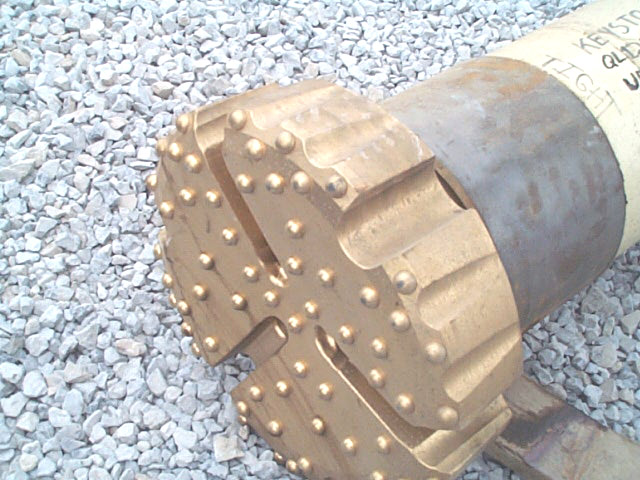 The bit...
Calhoun's second deep well will start boring deep into the earth by Wednesday. The Cabot Corporation and Ike Morris project is located on a hillside off Road Fork, a secondary road connecting the White Pine and Nobe Road (Five Forks).
The 118' rig was moved to the site last week from Upshur County, and workers have been completing the final touches to commence drilling. The permit calls for a 13,000 foot well, although some deep wells go over 20,000 feet.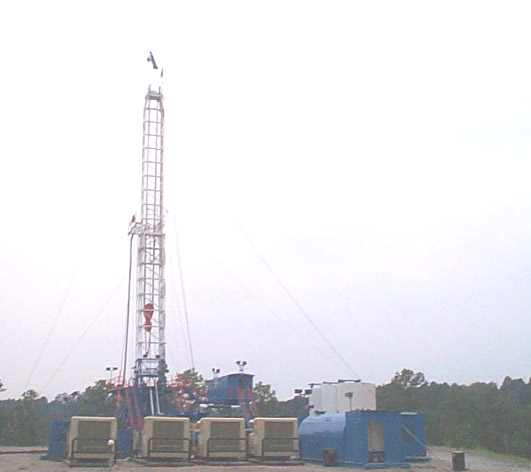 Drilling slated to start Wednesday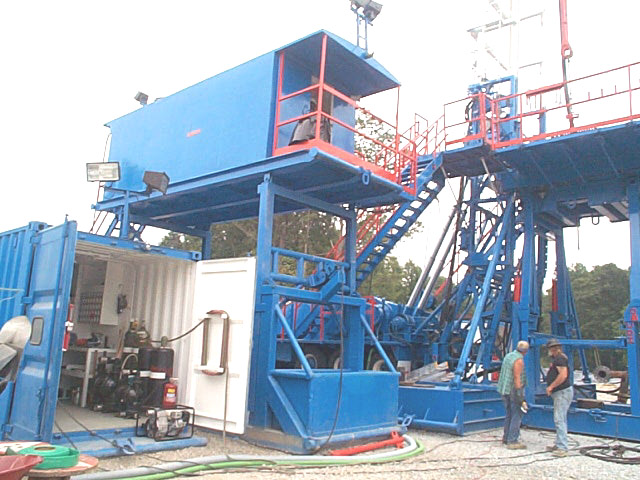 Control "house" for drilling rig
This rig will reportedly be moved to another deep well site at the head of Bull River and White Pine Road, the Yoak property, in about sixty days. The permit calls for a 12,000 foot hole.
The first deep well in the county by Ardent Resources was reportedly started last week between Route 5 and the Little Kanawha River, near the mouth of Bull River.
Calhoun County has received over 60 deep well permits, the most of any county in the state.
Operational engines near tower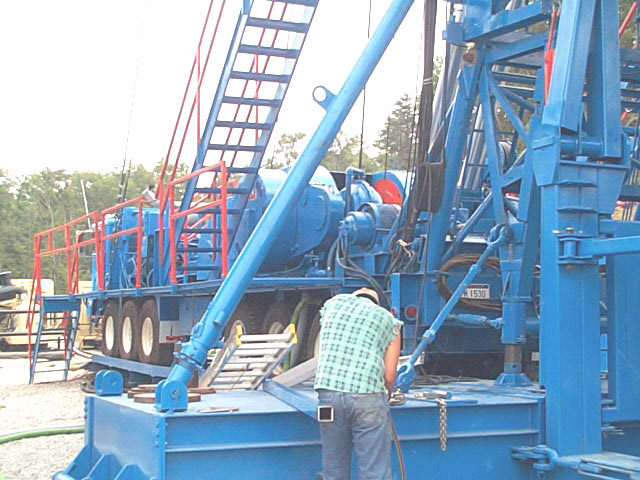 Welding the final touches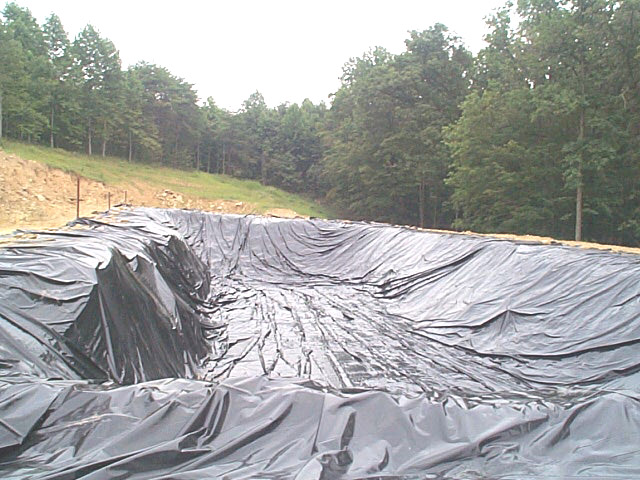 Water retainer for operation