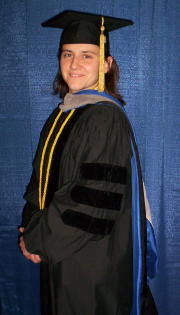 Dr. Alissa B. Harris graduated cum laude from New York Chiropractic College in Seneca Falls, New York on Saturday December 2, 2006.

In addition to her Doctor of Chiropractic degree, Dr. Harris received her Bachelor of Professional Studies. She was also inducted into the Phi Chi Omega Honor Society.

Dr. Harris plans to establish her practice in Harper's Ferry, West Virginia.

She is the daughter of Larry and Terry Harris of Grantsville, WV and granddaughter of the late Ila Grey Snider and Bill and Ernestine Harris. Her mother and sister, Casey, attended the graduation ceremony.

NYCC was founded in New York City in 1919 as Columbia Institute of Chiropractic. Unable to expand in Long Island, NYCC purchased the former Eisenhower College campus in Seneca Falls, NY in 1989.

In 2003, two new master's degree programs in Acupuncture and Acupuncture and Oriental Medicine offered for first time. NYCC is located 2 hours east of Buffalo.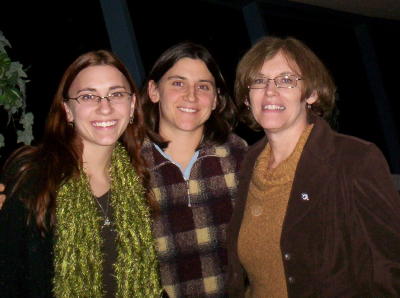 Dr. Harris (center) with mother, Terry
Harris (R) and sister, Casey Harris (L)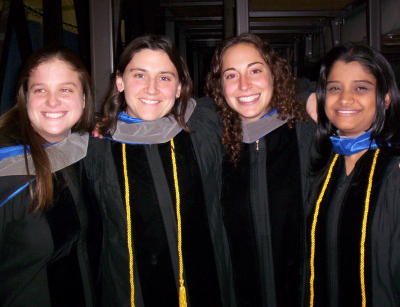 Alissa (second from left) with lab partners
Sandy Levenson, Sarah Anderson and Mital Patel