By Bob Weaver

Calhoun's first deep well rig is up and may be running. Ardent Resources has moved the giant rig to the site along Rt. 5 near the mouth of Bull River. A rapid list of deep well drilling permits have been issued in Calhoun County, climbing to over 60. Calhoun County, site of an early exploratory deep well in the early 70's, now holds over one-third of all permits issued in West Virginia.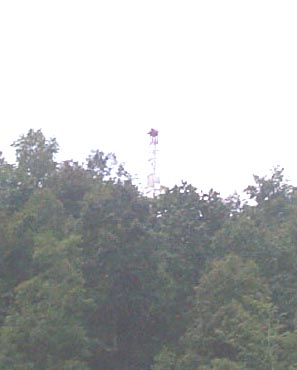 At least two other sites have been prepared in the White Pine area of the county, joint ventures between the Cabot Corporation and Ike Morris of Gilmer County.
Calhoun County leads the area in the number of permits issued at 62, with 170 permits being issues in the state.
Ritchie 39, Roane 31, Jackson 20, Gilmer 8, Doddridge 5, Wirt 0.
The race has been on since the deep well on Vineyard Ridge was drilled by Columbia Natural Resources in 1999. That well was a "slunger," producing an open flow over 50 million cubic feet a day.
A deep well is considered to be over 6,800 feet, with the target formation being the Trenton-Black River layer which starts at 9,000 feet. Some of the wells will be drilled to over 20,000 feet.
The Calhoun County Commission recently passed a resolution asking state government and drilling companies to give poor, rural counties, royalty owners and small producers, a fair shake. Often complicated formulas and tax breaks negate the amount of money that should stay in communities. The Commission indicated this is Calhoun's "last hurrah" to benefit from drilling.