By Bob Weaver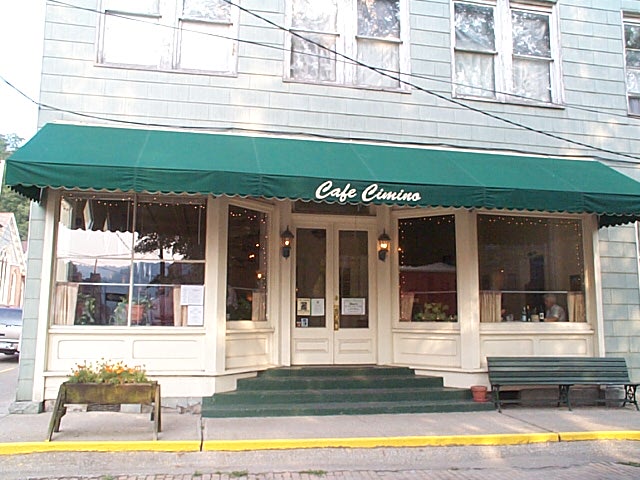 Cafe is at 4th and Main in Sutton
Co-owner Melody Urbanic of Chloe says "People come to dine at our restaurant from all parts of the state." It is a "destination dining" restaurant with most customers driving an hour or more for tasty gourmet meals at reasonable prices.
Melody, a native of Kanawha County, and her husband Tim, started the restaurant two and one-half years ago. They have been married 14 years. She said "We kept coming to Sutton because our daughter was involved in community theater at the Landmark Studio for the Arts, and Tim was always interested in fine food. "It's amazing how it has caught on," she said.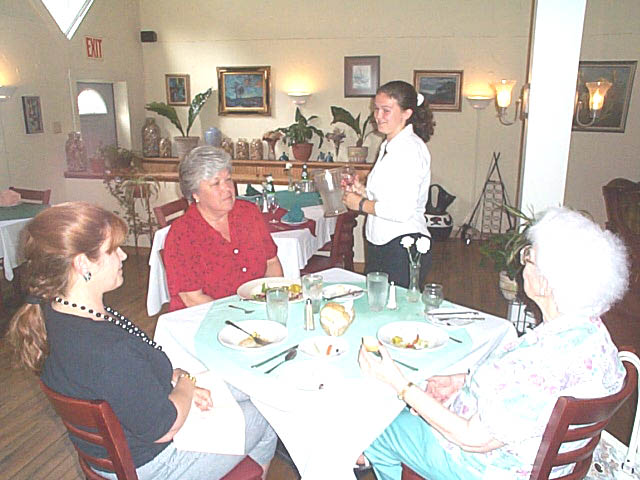 Saylah Creelfox serves a gourmet meal to guests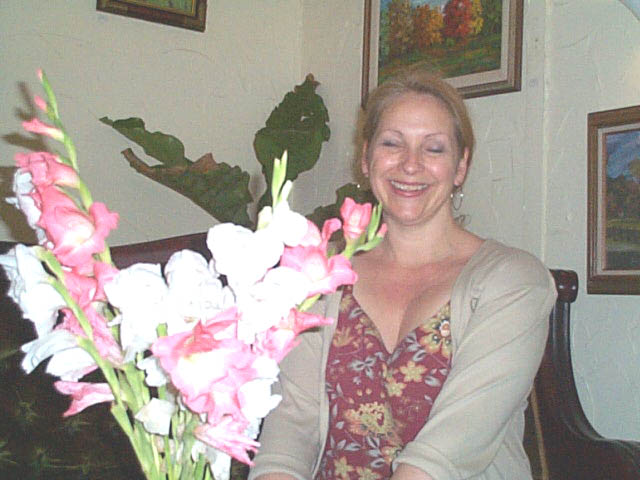 Co-owner Melody Urbanic loves the work
Tim moved to Chloe, Calhoun County about twenty years ago, and was formerly a clinician in mental health centers."Our daughter now has a scholarship to study drama in college," said Melody. Urbanic's two sons are actively involved in the business. Eli is the manager and Chris does construction and repair for the facility.
At least two other Calhoun residents are on the restaurants staff, Chef Lee Rush of Chloe and Saylah Creelfox of Pleasant Hill.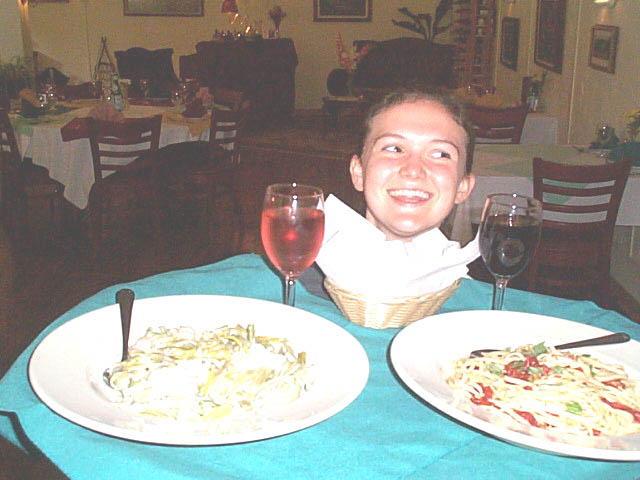 Creelfox serves a "main course"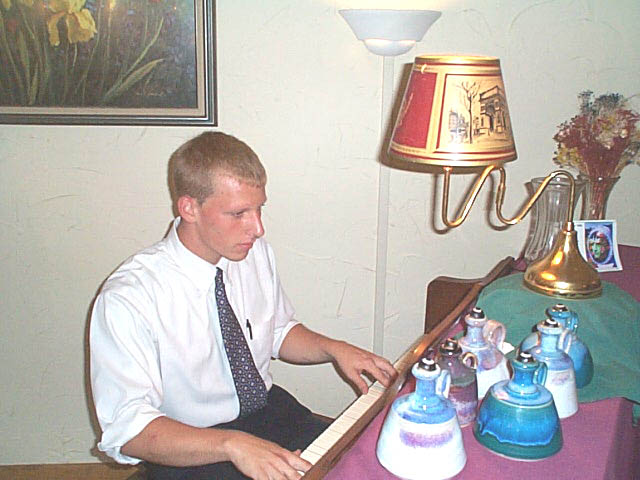 Waiter Jacob deGruyl plays piano, with special entertainment some nights
The restaurant has received rave reviews for everything from its appetizers and salads to its main entrees, which include pasta specialties, salmon, loin of lamb, veal, seafood and steak. The setting is delightful, the service is outstanding and the cafe offers special entertainment on some evenings.
Cafe Cimino has a large kitchen and prep area, Tim Urbanic (not shown) is Master Chef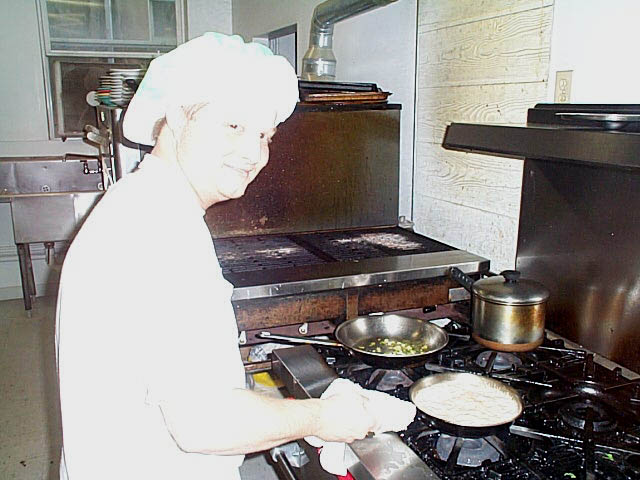 Chef Lee Rush is from Chloe
Information about the cafe can be accessed by clicking
Information about the Landmark Studio for the Arts and their schedule can be accessed by clicking

landmark studio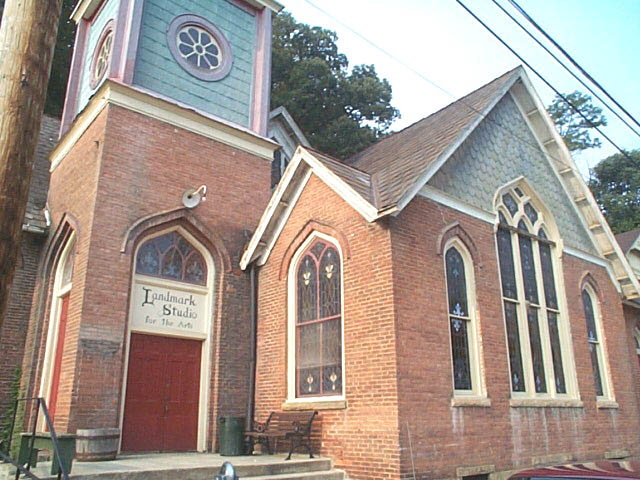 Landmark Studio for the Arts is nearby
Town's movie house is still in operation